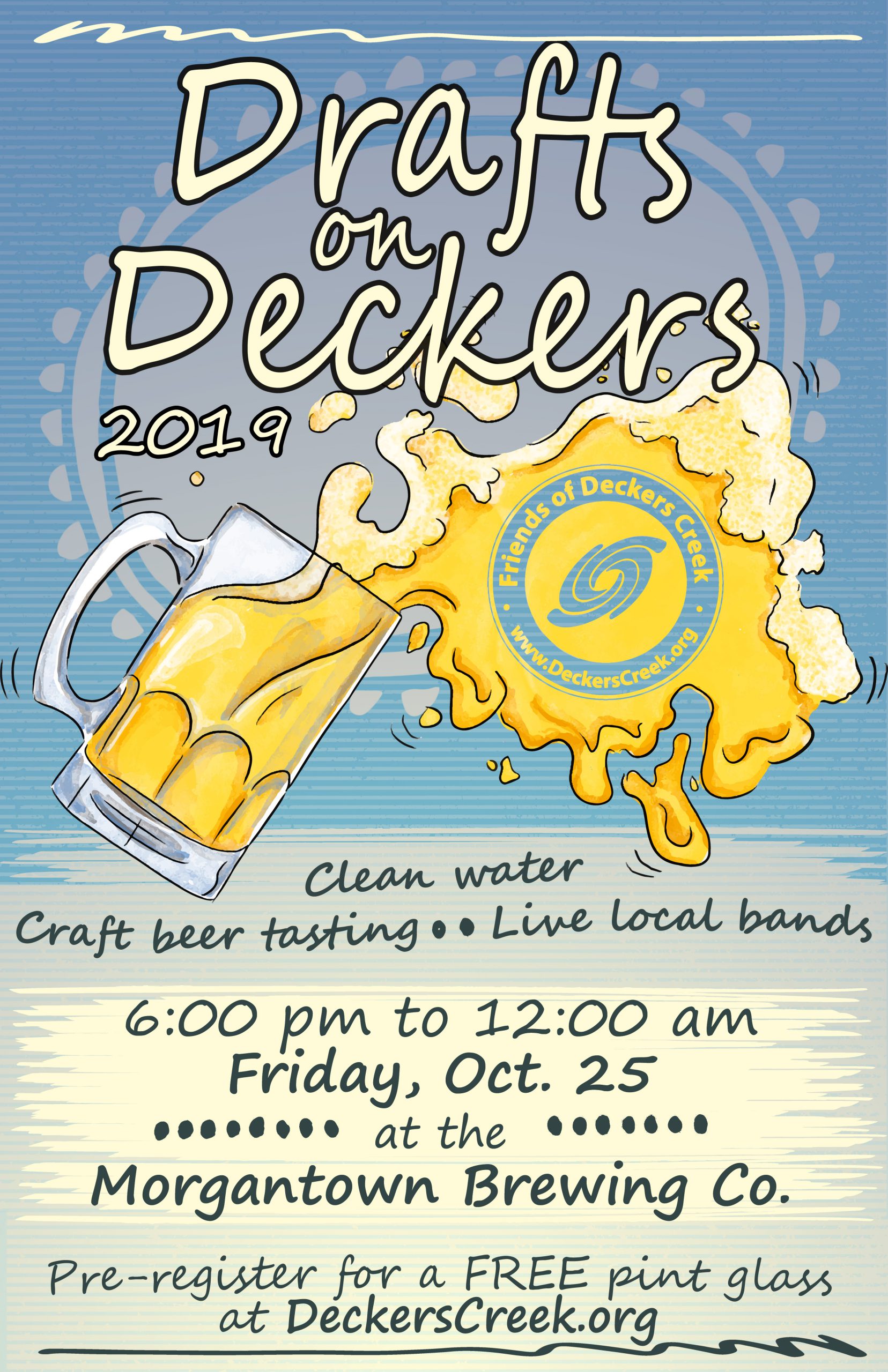 Drafts on Deckers is coming to Morgantown once again! Join us for a night of great West Virginian beer, fantastic live performances, trivia, and jolly good fun – all for the watershed.
Morgantown Brewing Company is hosting the fifth annual craft beer tasting with ALL proceeds going to Friends of Deckers Creek. The tasting will feature beer from breweries across WV, performances by gifted local bands such as the High Street Jazz Band and Shelf Life String Band, trivia, food, and more!
Each attendee will receive 10 beer tickets: 1 ticket = 4 oz. pour, 3 tickets = full 16 oz. pour. Additional beer tickets will be available for $1 per ticket.
The entrance fee is $25 until October 24th or $30 at the door. Entrance is free for designated drivers. The first 100 individuals to purchase event tickets will receive a Friends of Deckers Creek pint glass!
All proceeds support Friends of Deckers Creek, and our work to clean up Deckers Creek for the betterment of the community. After all, you can't have good beer without clean water.
Please click here to buy a ticket!