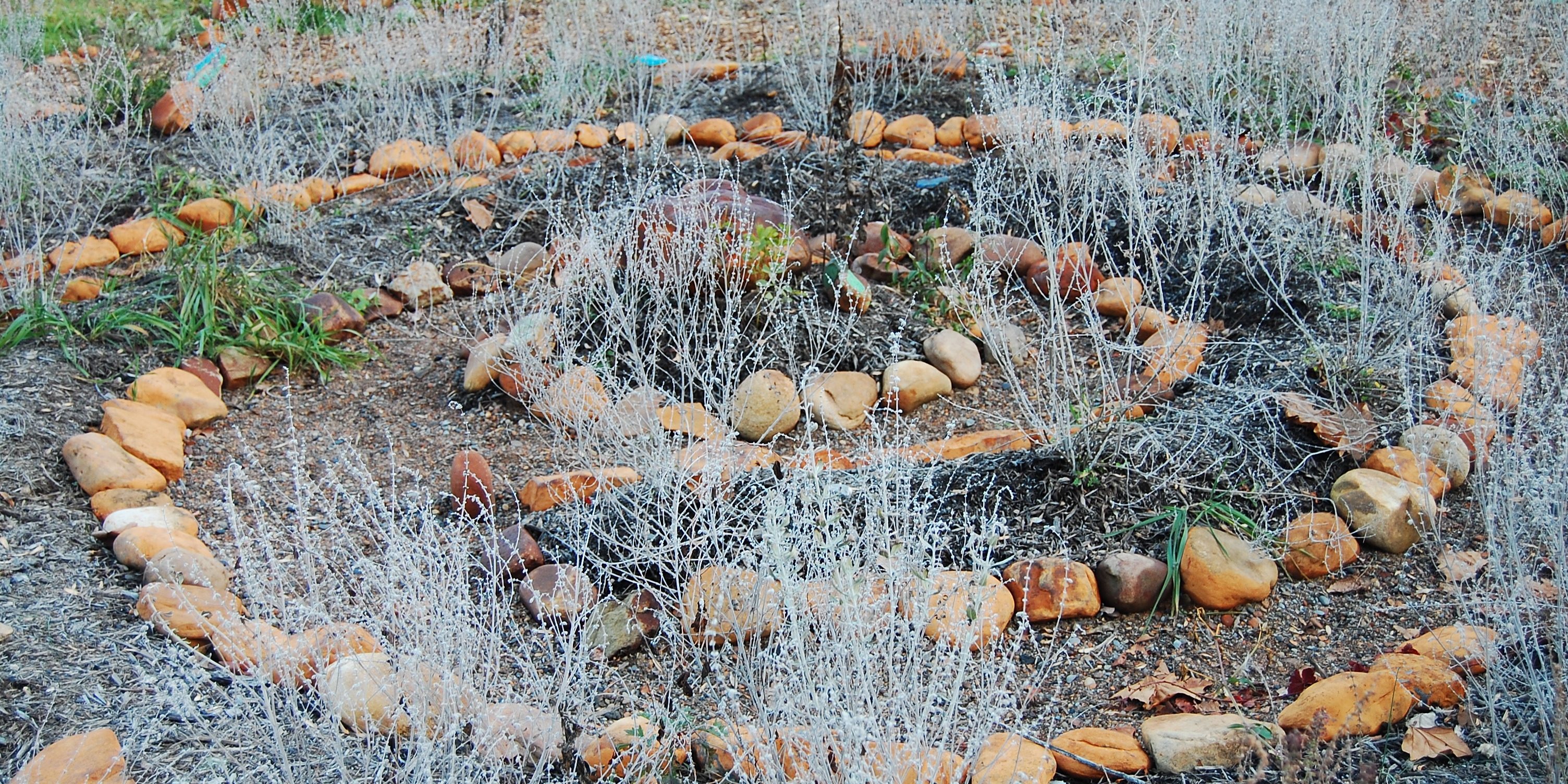 What is the OLP?
Our Outdoor Learning Park (OLP) in Sabraton was developed in 2009 as an inclusive green space that engages users in meaningful educational opportunities and unique, passive recreational experiences. Included in this beautiful park is an outdoor classroom pavilion, a community mosaic mural, walking trails, seating, gardens and plants, public art created by local youth, and educational signs.
Why is this important?
Green space in our community is instrumental in passively communicating to the public about important issues, such as environmental degradation. Green space is linked to improving children's attention and activity levels, allowing older members of the community to connect and experience the outdoors, and being very environmentally beneficial to areas that are dense with urban infrastructure.
Where is the OLP located?
Our Outdoor Learning Park is located in Sabraton, behind the Kroger on Earl L. Core Road. The OLP sits directly on the local rail trail, so the nearby Marilla Park is directly accessible from our OLP and vice versa. We encourage everybody to visit our park and to bring their dogs, families, and friends, and enjoy the beautiful gardens and artwork that our park provides. Parking is available in the back left side of the Kroger parking lot.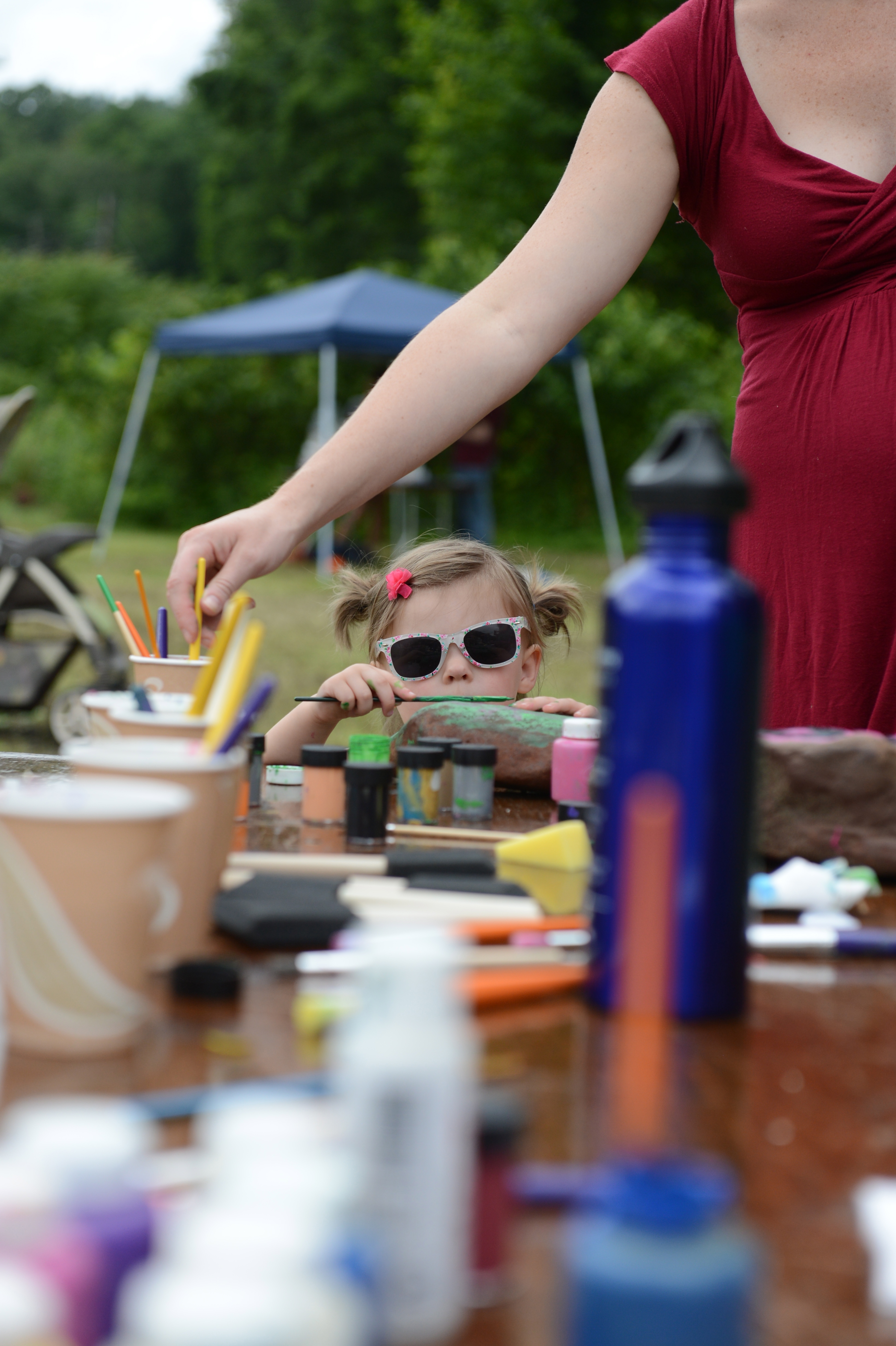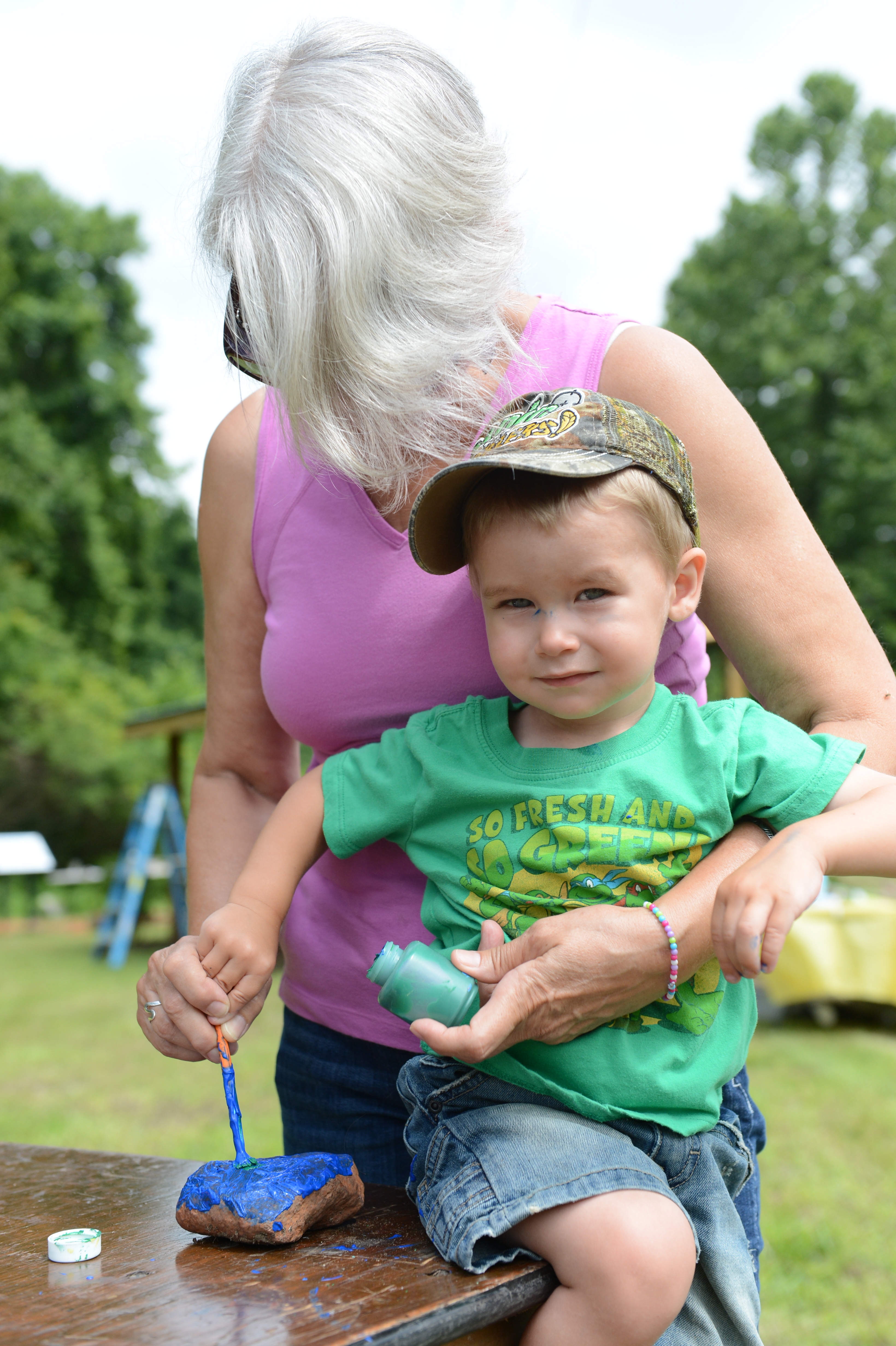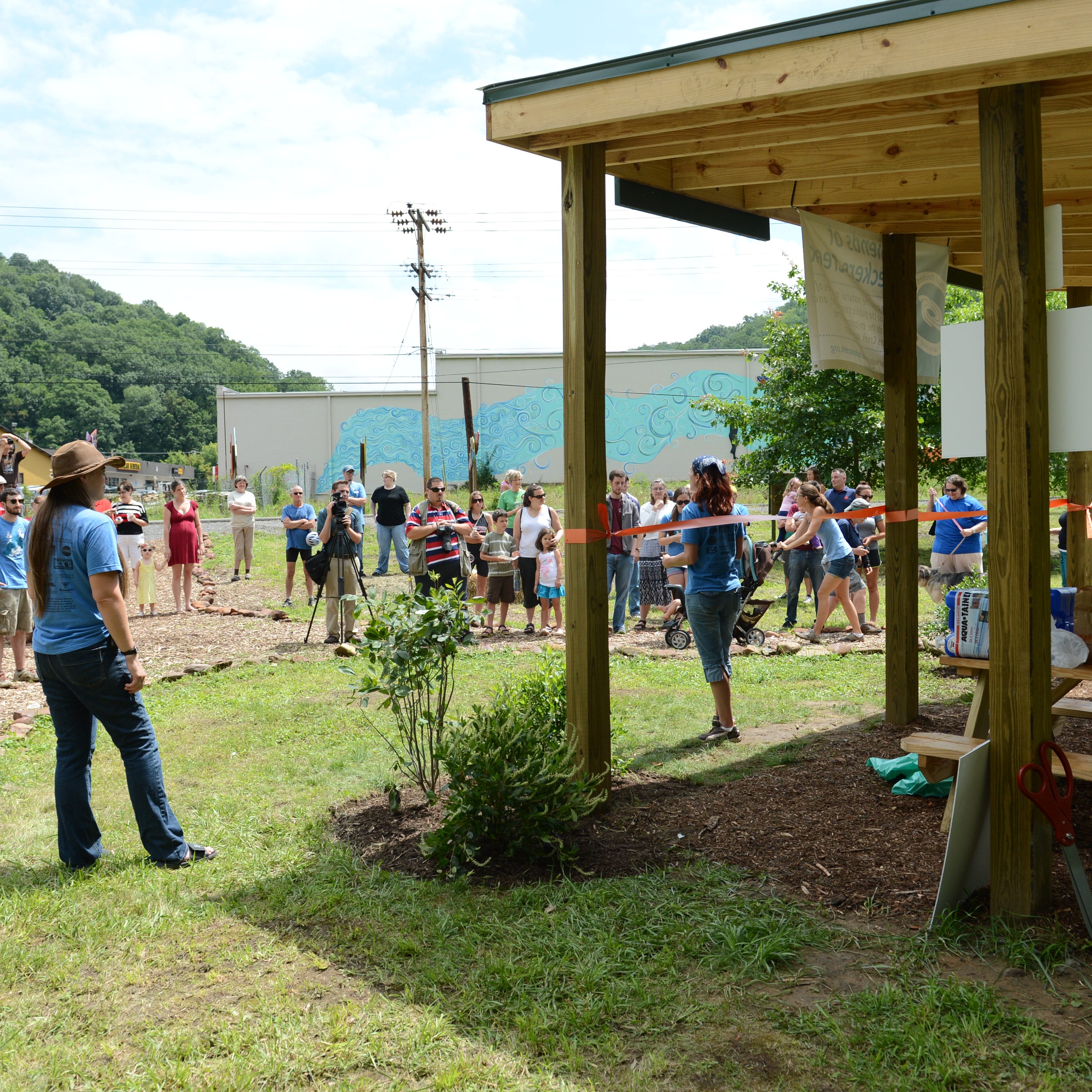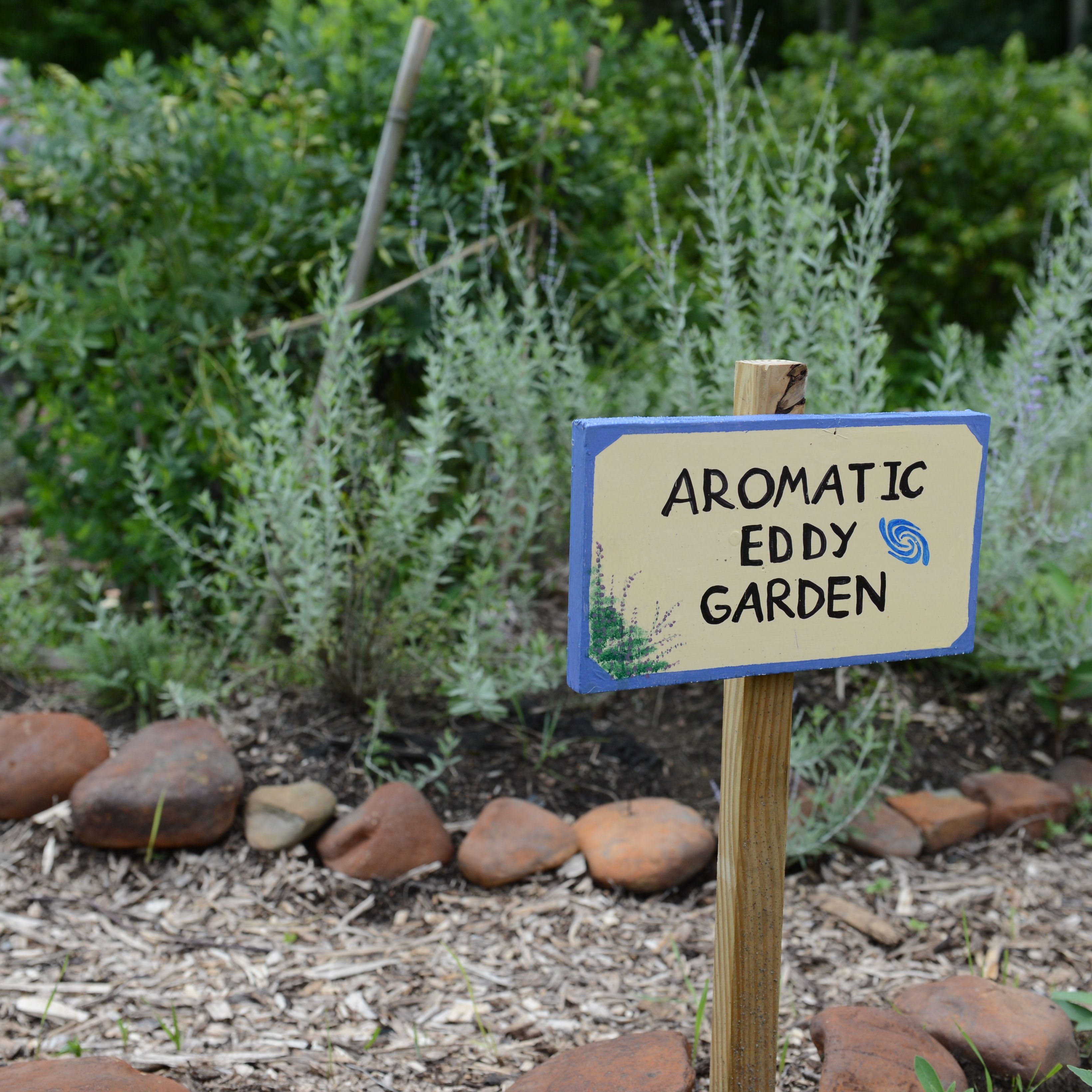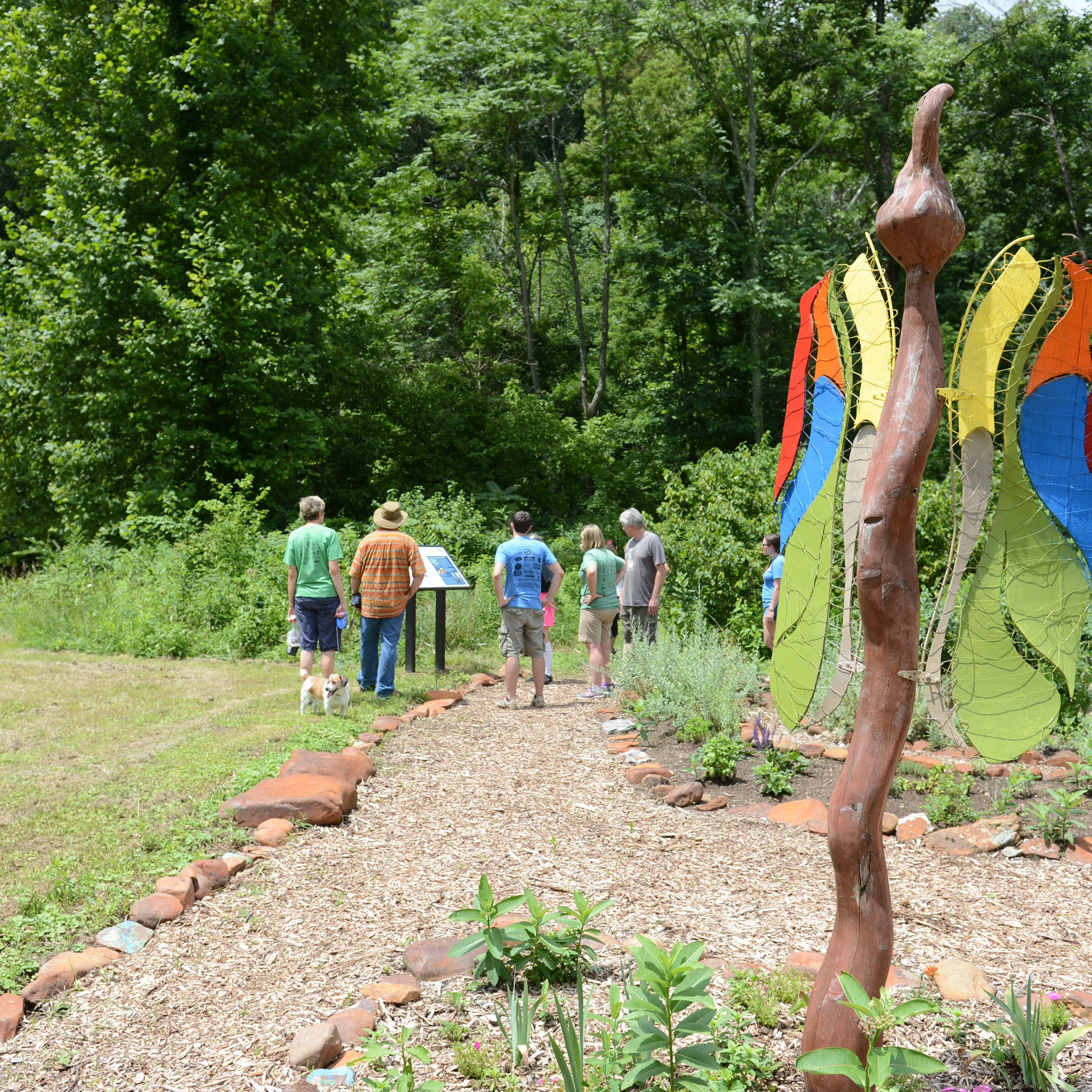 Master Gardeners
A group of dedicated Master Gardeners have been working hard to beautify the OLP. Since September 2012, the Master Gardeners have logged nearly 300 volunteer hours working to develop and maintain flower beds, remove invasive plants, promote pollinator habitat, and restore artwork for the park. Without their passionate eforts to be good stewards to this land, the OLP would not be what it is today. Their efforts have helped turn a previously unused green space into a community asset. FODC is proud to partner with the Master Gardeners and looks forward to continuing to work with them in the future.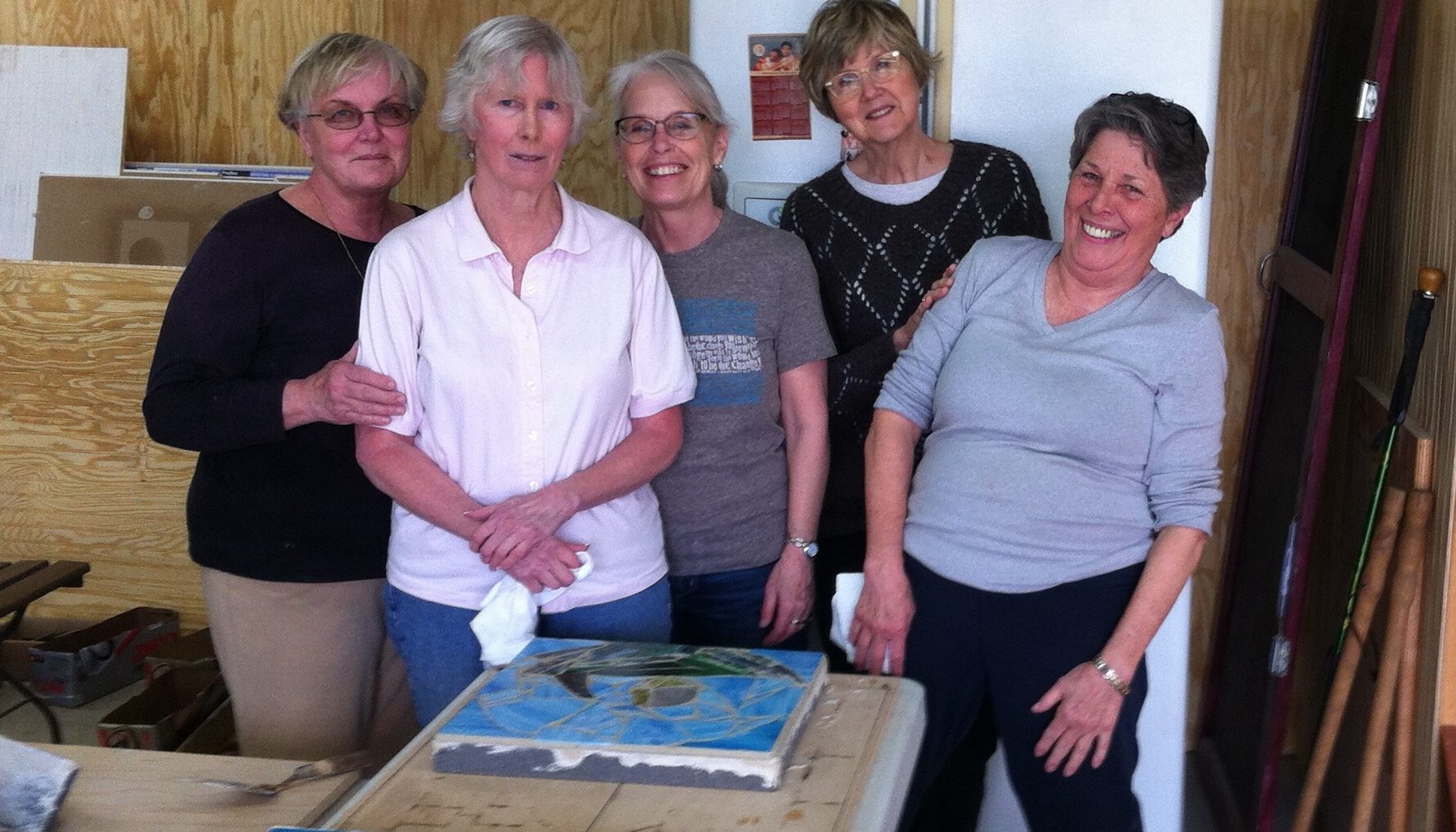 Left to right: Carol Means, Denise Gwinn, Jayne Tveter, Sunnie Morton, Madonna Bird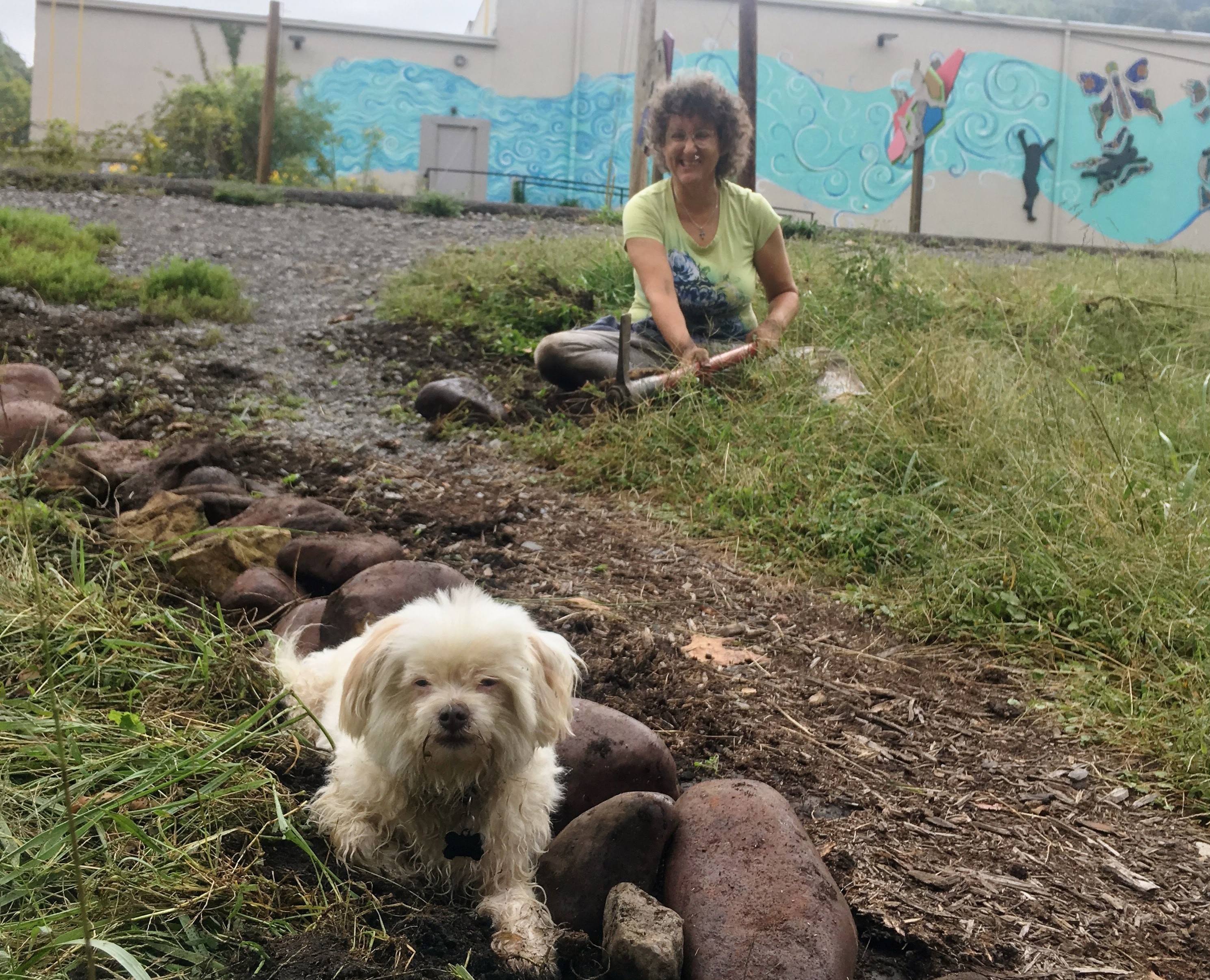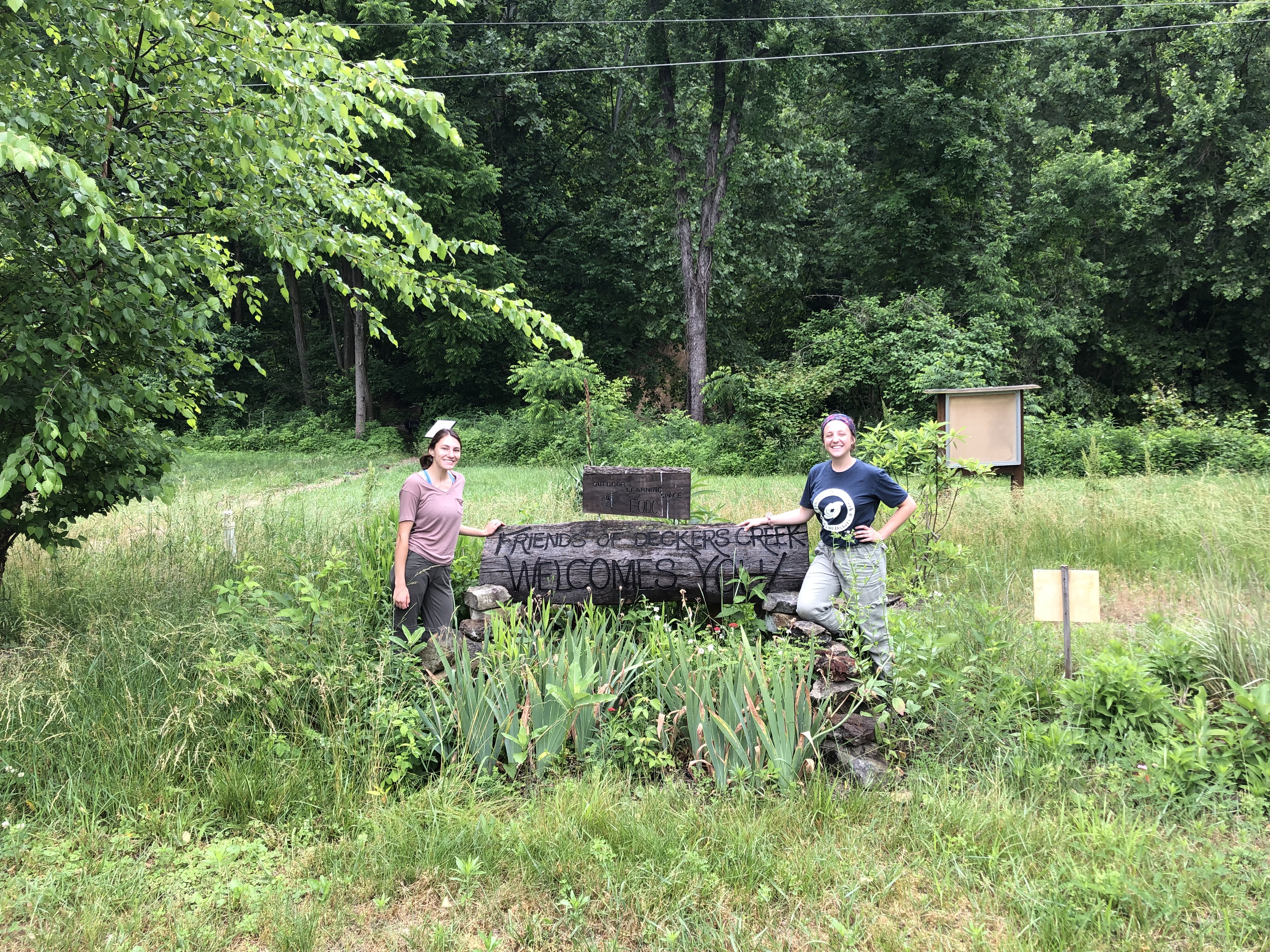 Get Involved
Join our dedicated volunteers and Master Gardeners to plant, weed, mulch, and do whatever it takes to maintain and beautify the OLP! We meet on Wednesday mornings. Gardening supplies and gloves will be provided, but please bring water and sun protection, and come prepared to get dirty.
If you're interested in volunteering as an individual or a club/group, please email info@deckerscreek.org or call 304-292-3970.
Arts in the Park
Thanks to Your Community Foundation (YCF), FODC has been able to have a wonderful Arts in the Park series, where environmental education meets art! The series is free and open to the public and takes place during the summer at the OLP. Keep up with our activities on Facebook and our events page.