FODC, along with local artist Michael McDevitt and community volunteers, has beautified the Deckers Creek Rail Trail with two public murals!
Many thanks to the talented local artist Michael McDevitt for spending countless hours designing and painting both murals. Thanks as well to Morgantown Blueprint for printing all of the text and design details that we transferred, our many wonderful volunteer painters, and to Lowe's for supplying us with discounted paint!
See below for photos of the completed murals and learn more about the process of painting a large mural!
FODC's second mural was completed in June of 2019, and is located near mile 1 of the Deckers Creek Rail Trail, just up the trail from Whitmore Park. This mural features many species of plants and animals that you can find along Deckers Creek.
This mural was made possible by a grant from the Your Community Foundation (YCF) and the Douglas H. Tanner Memorial Fund for the Arts.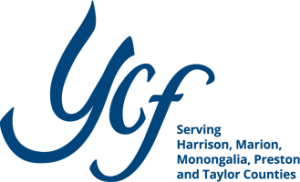 All About Deckers Creek Mural
In August of 2016, FODC completed its first mural under Don Knotts Blvd at Mile 0 of the Deckers Creek Rail Trail, just up the trail from where the Deckers Creek trail intersects with the Morgantown Waterfront.
This mural, featuring educational tidbits about the Deckers Creek Watershed, acid mine drainage, and how/why we remediate it, was possible thanks to funding from the Dominion Foundation.
Finishing this 12 foot by 89 foot mural in 2 days is a huge challenge. However, with a small group of thoughtful citizens, anything is possible.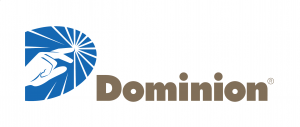 The former FODC Youth Action Board mural was sadly hit by graffiti and general weathering. It was in dire need of a face-lift.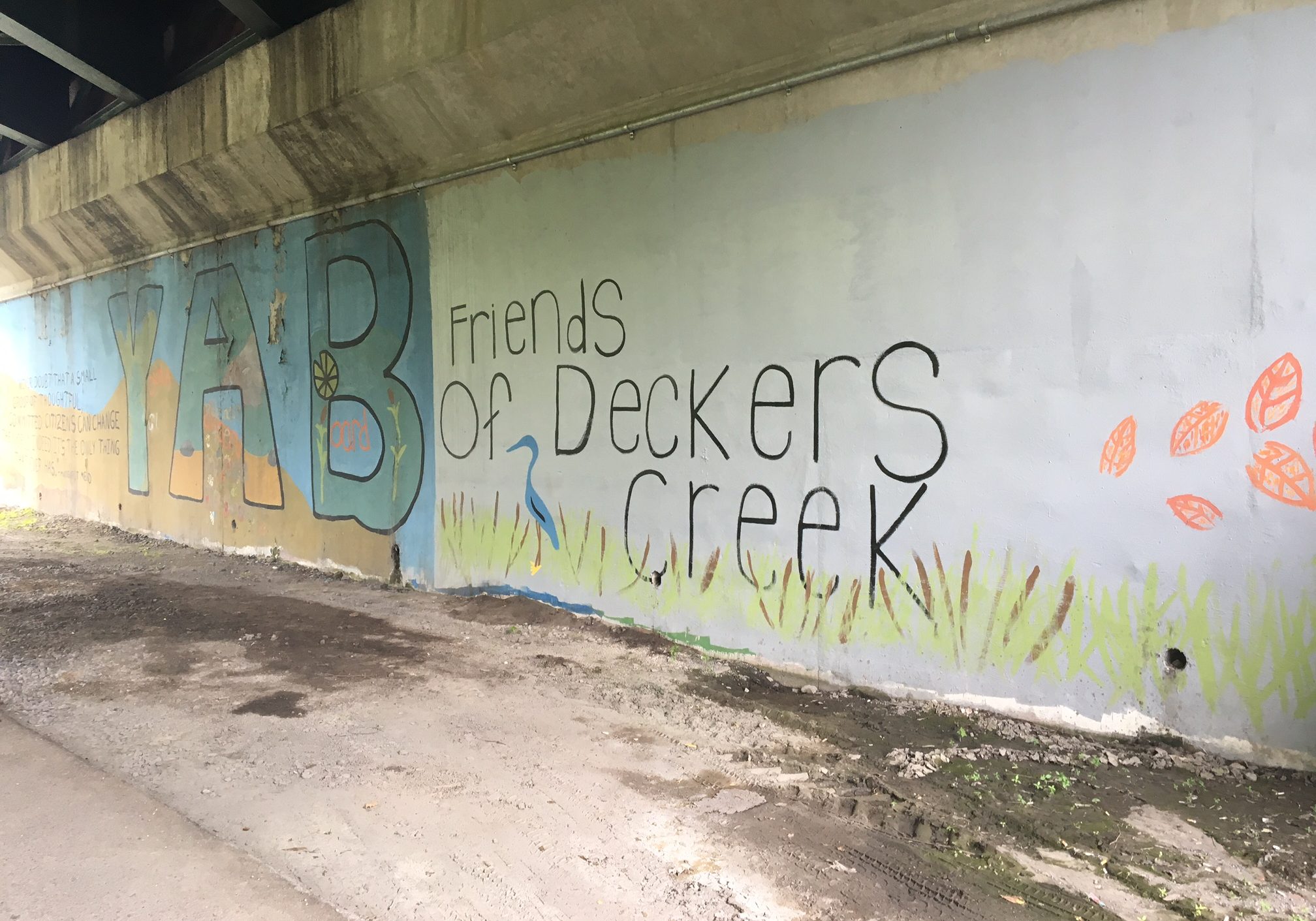 Step 1: Finalize the design.

Step 2: Paint the canvas white (and hope that it doesn't get graffitied).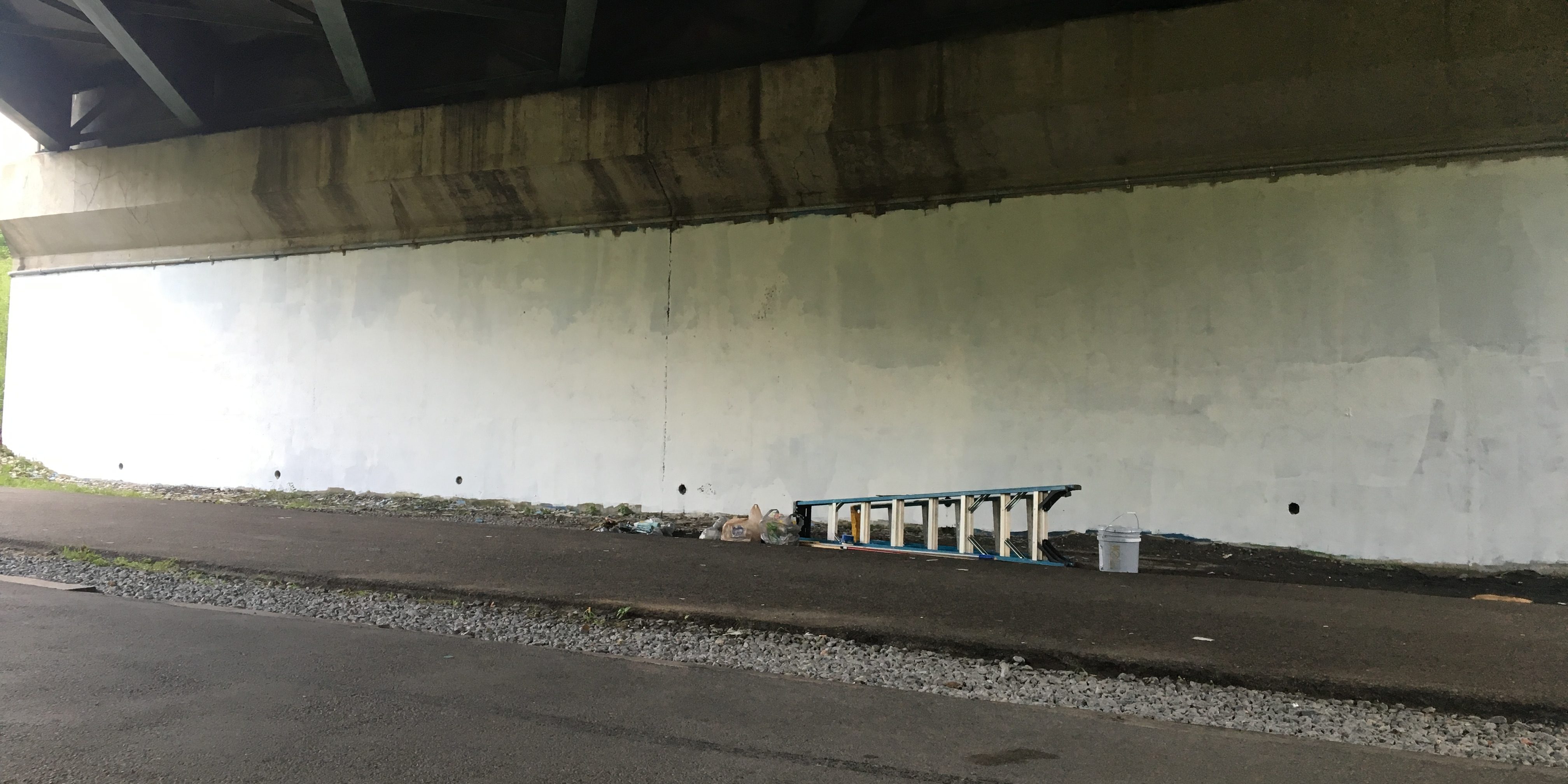 Step 3: Create 3 ft. grids and draw the design in chalk.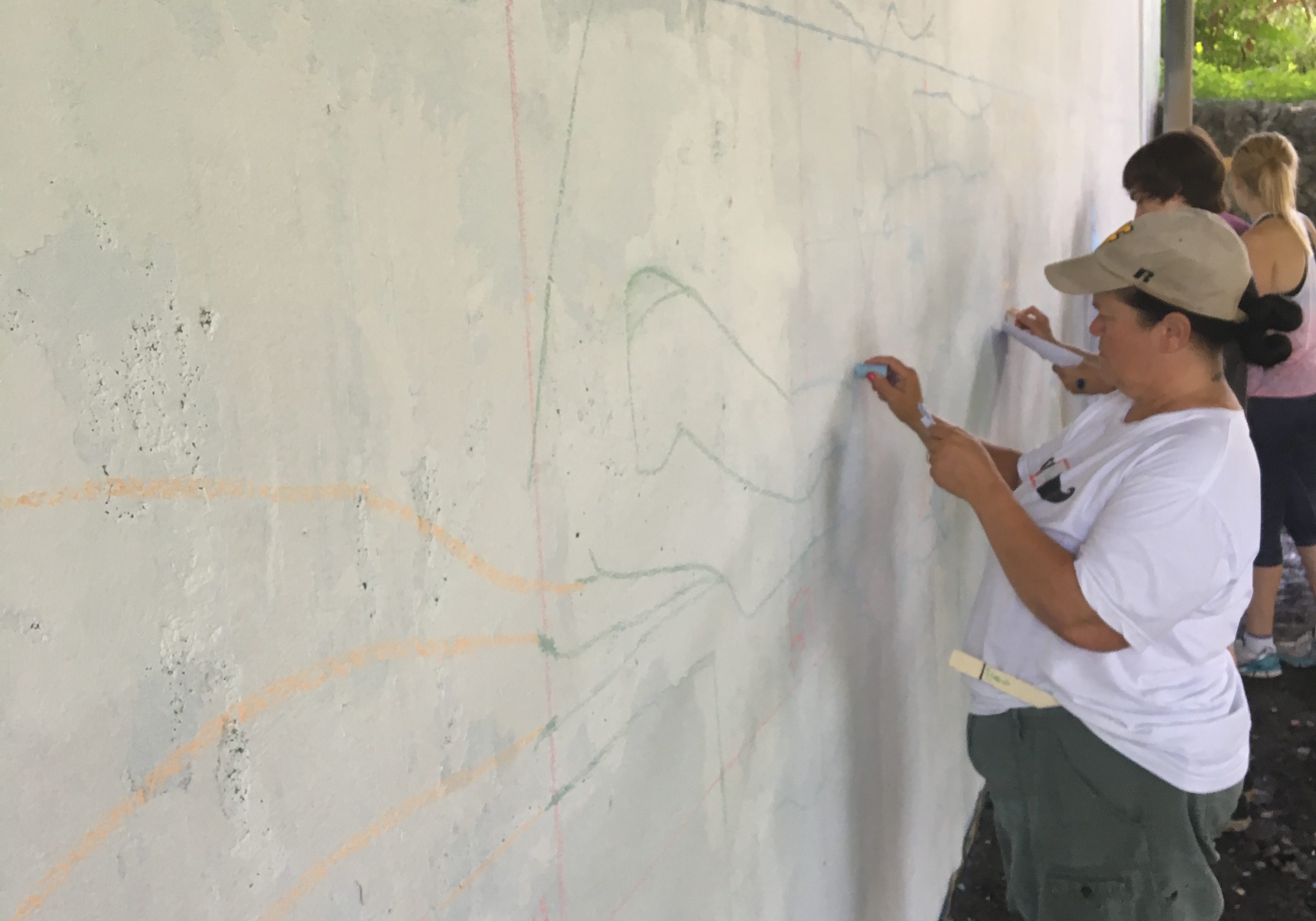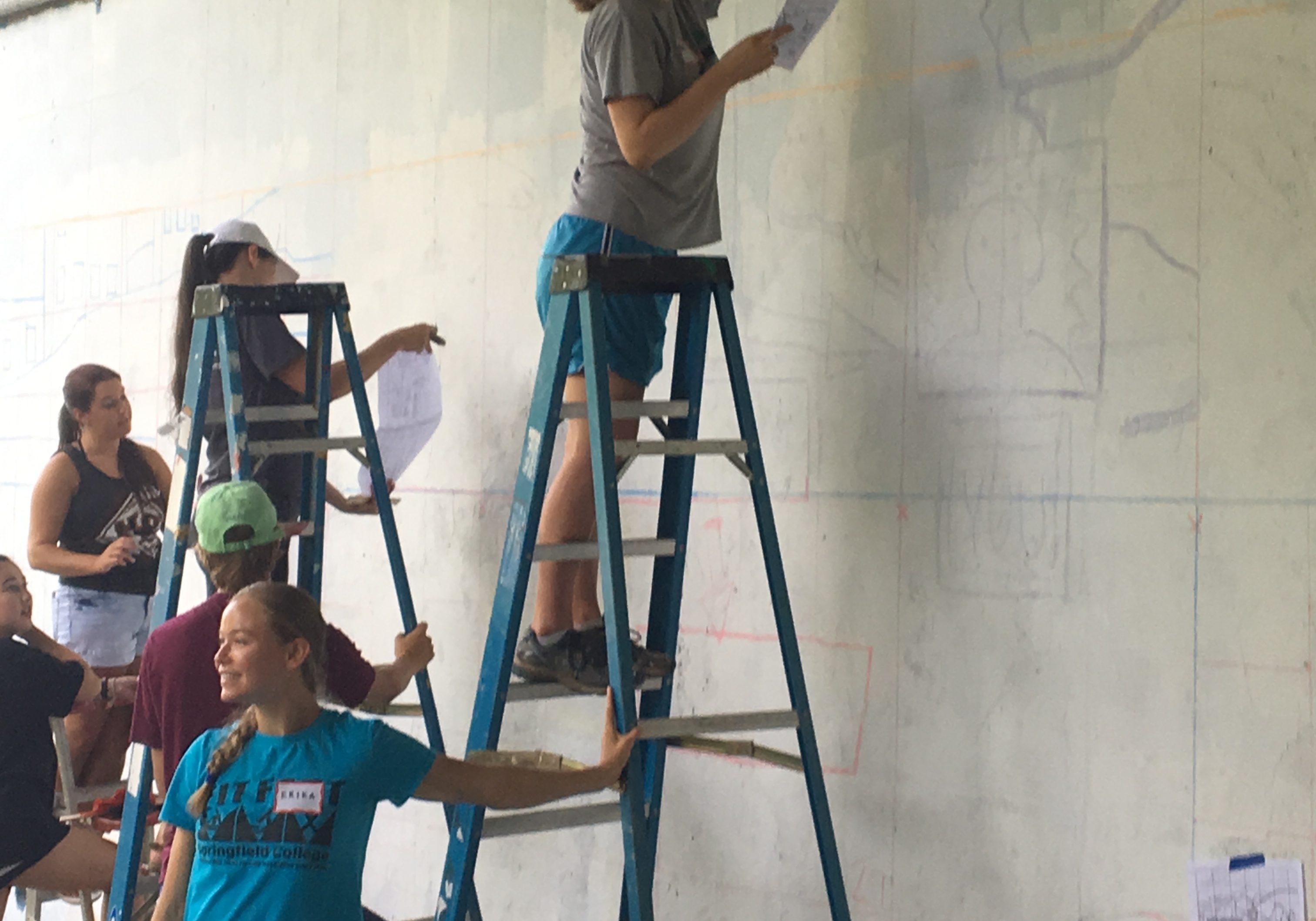 Step 2: Use black paint to outline.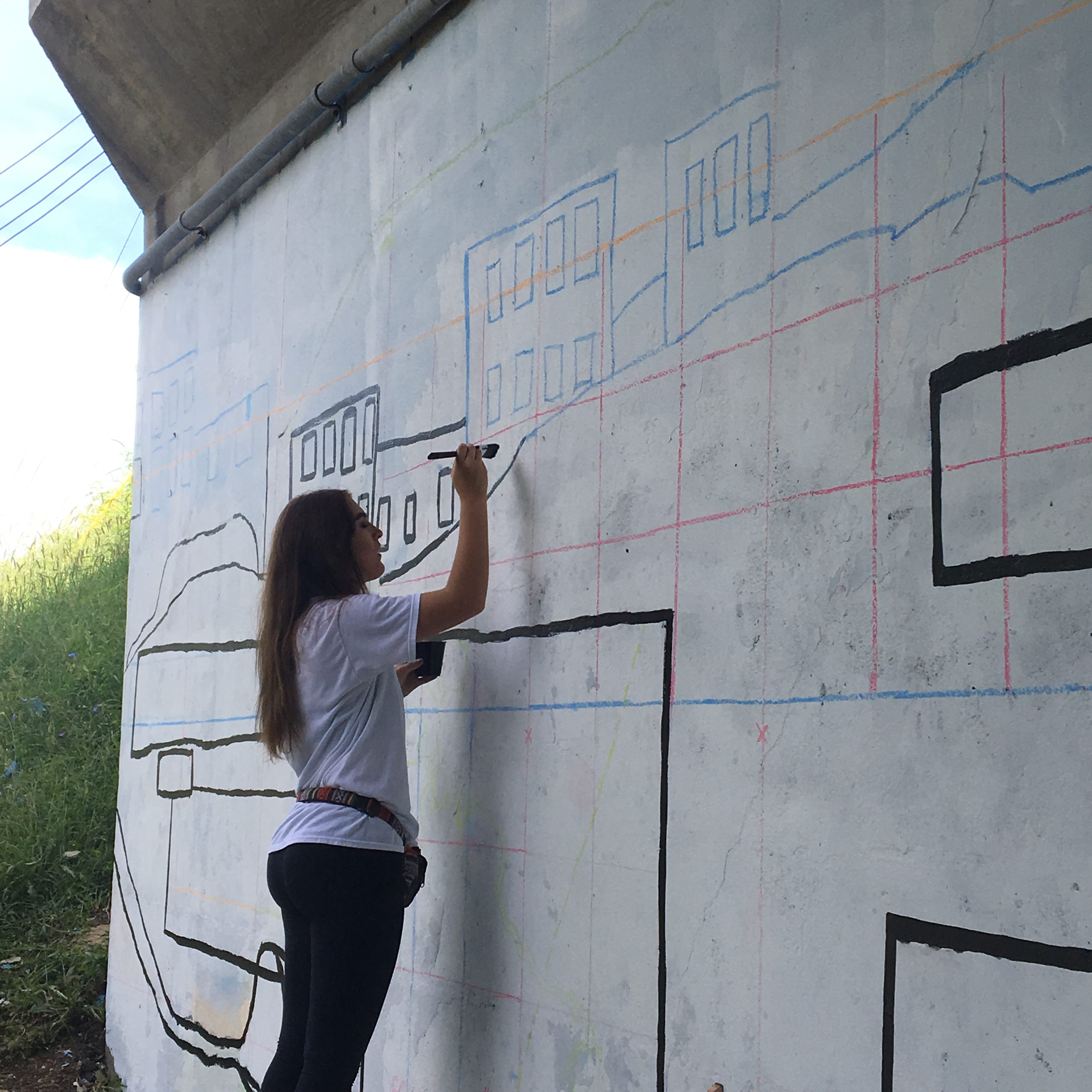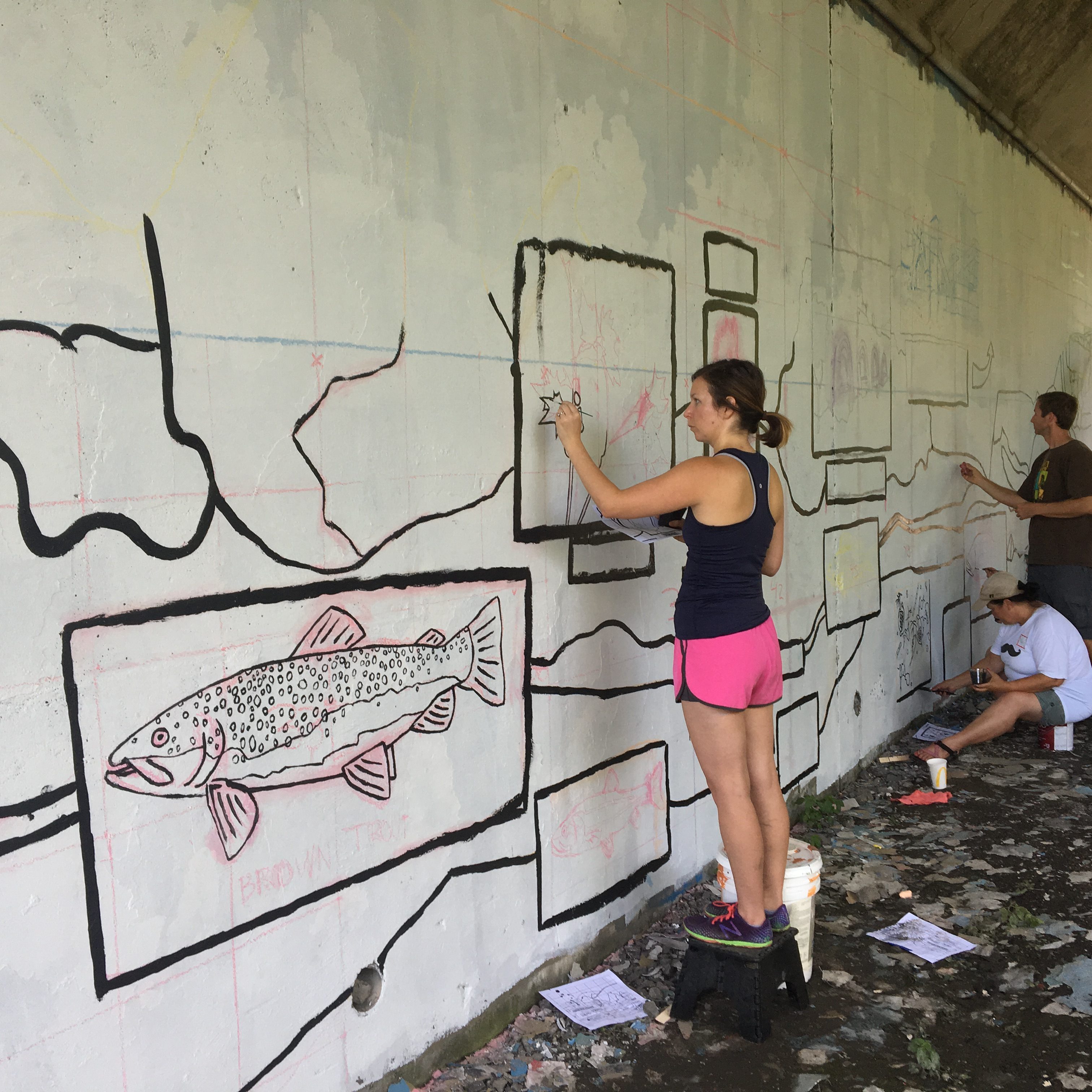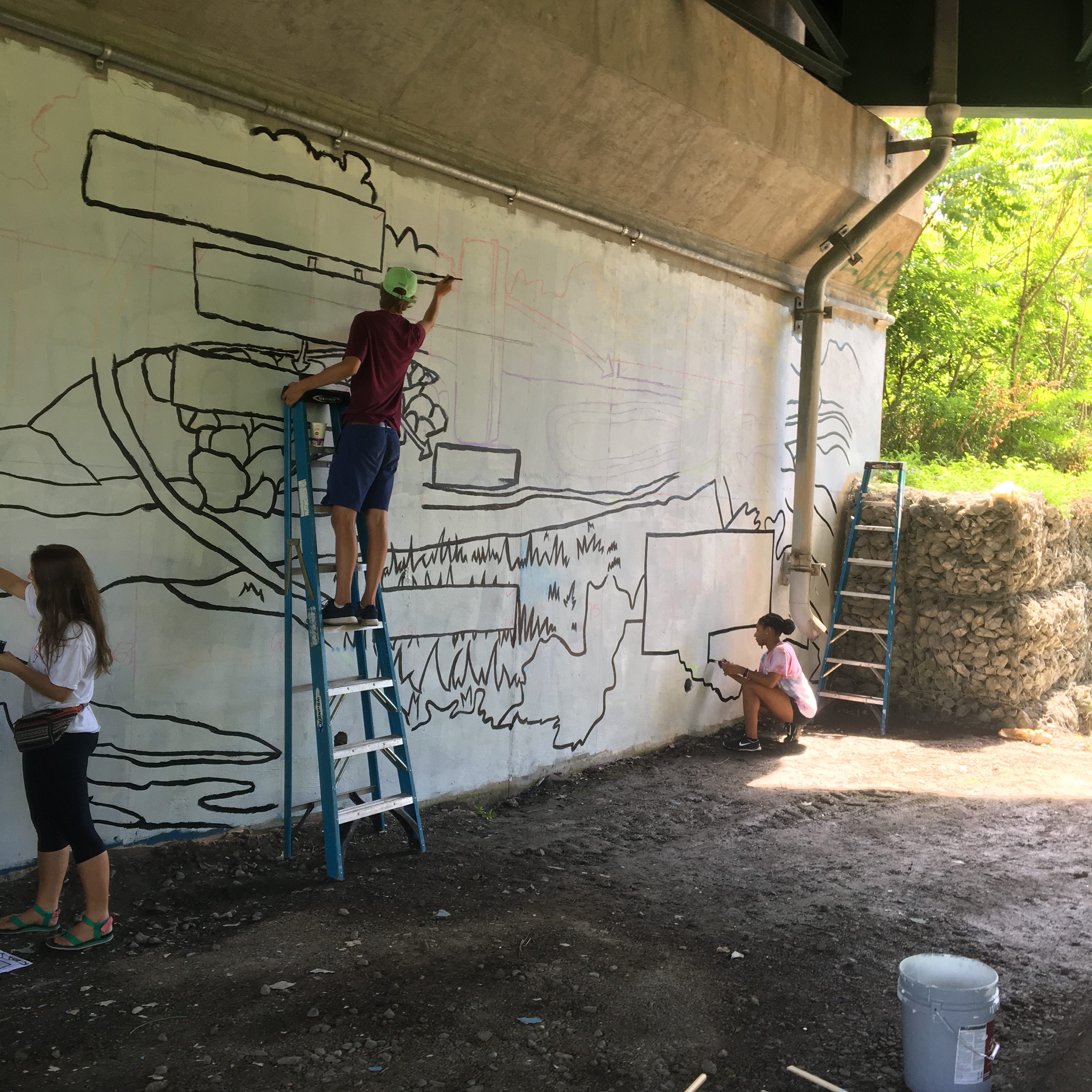 Step 3: Fill in color - day 1.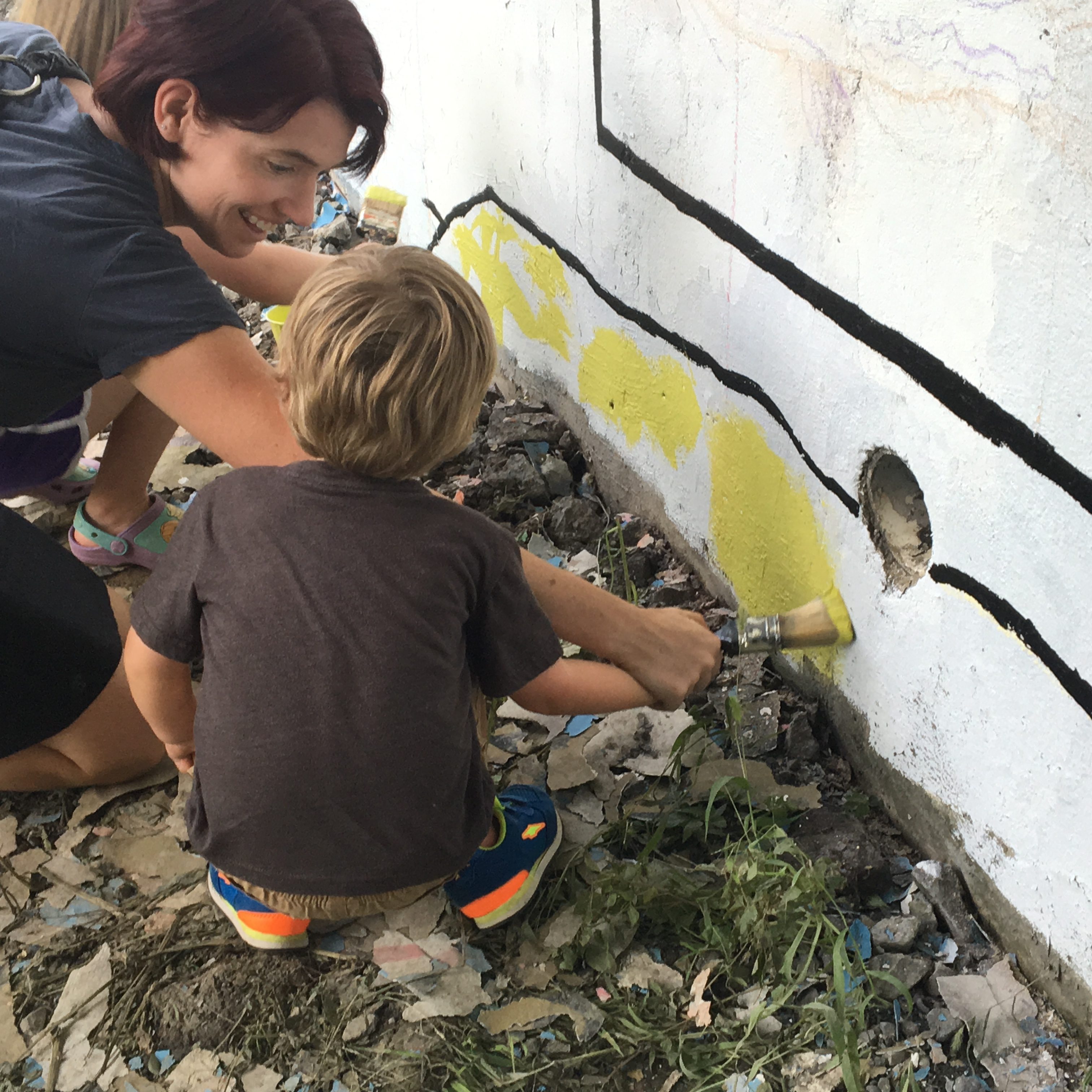 Adrienne Holliday, Fox, and Briar Rose add the first bit of color to the mural.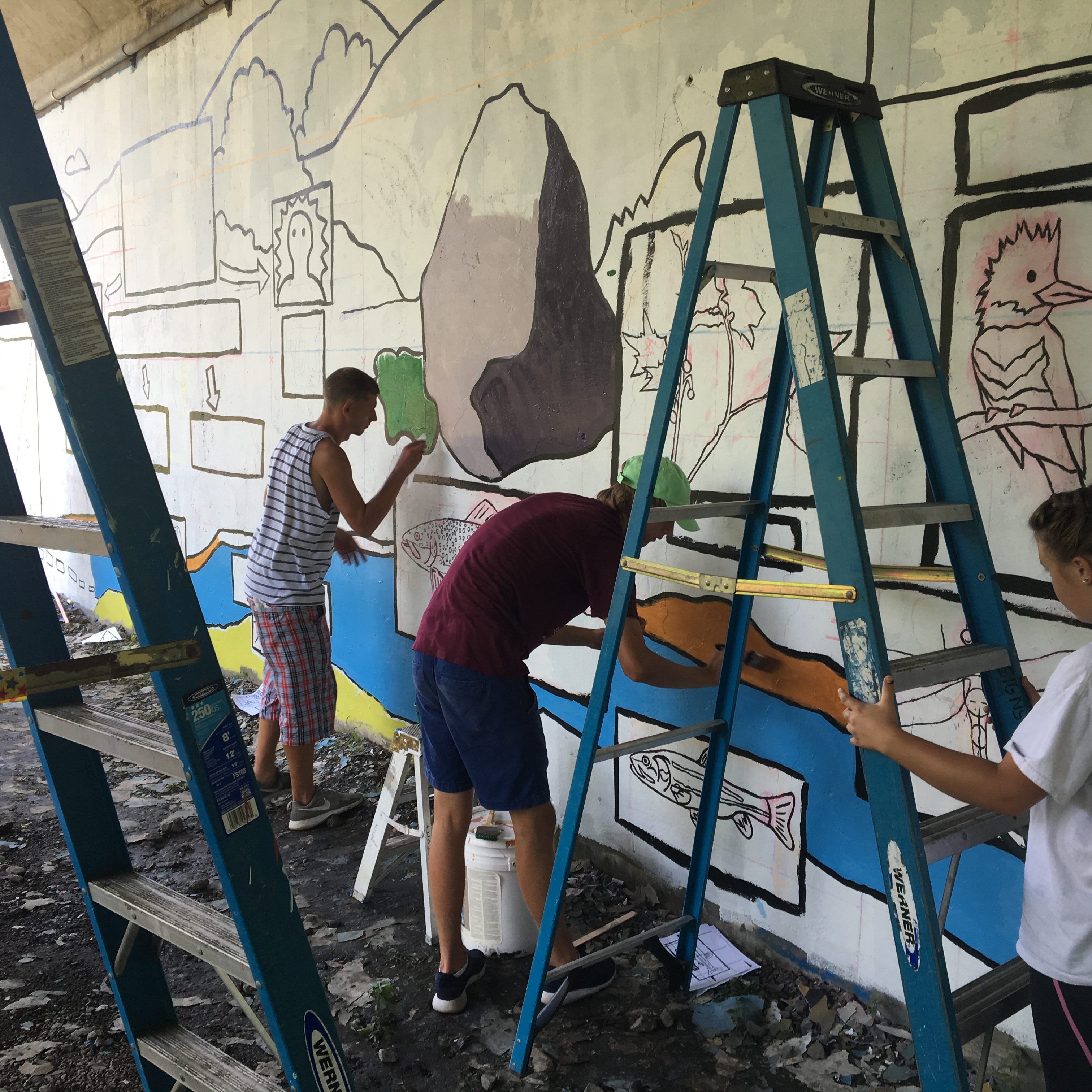 Color really makes the mural pop.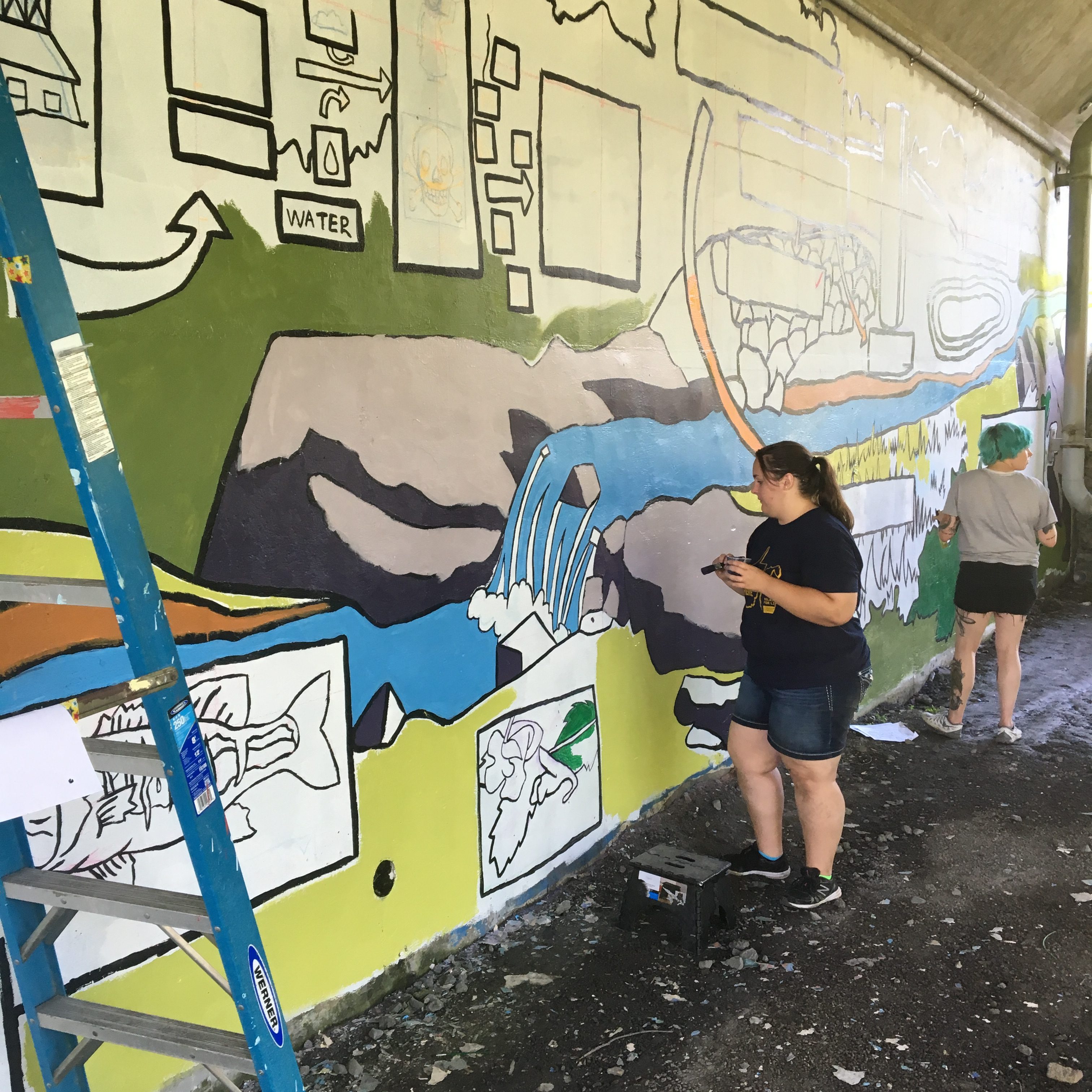 The Gorge gets its first splash of color!
Step 4: Day 2 - Transfer text with graphite paper and keep on painting.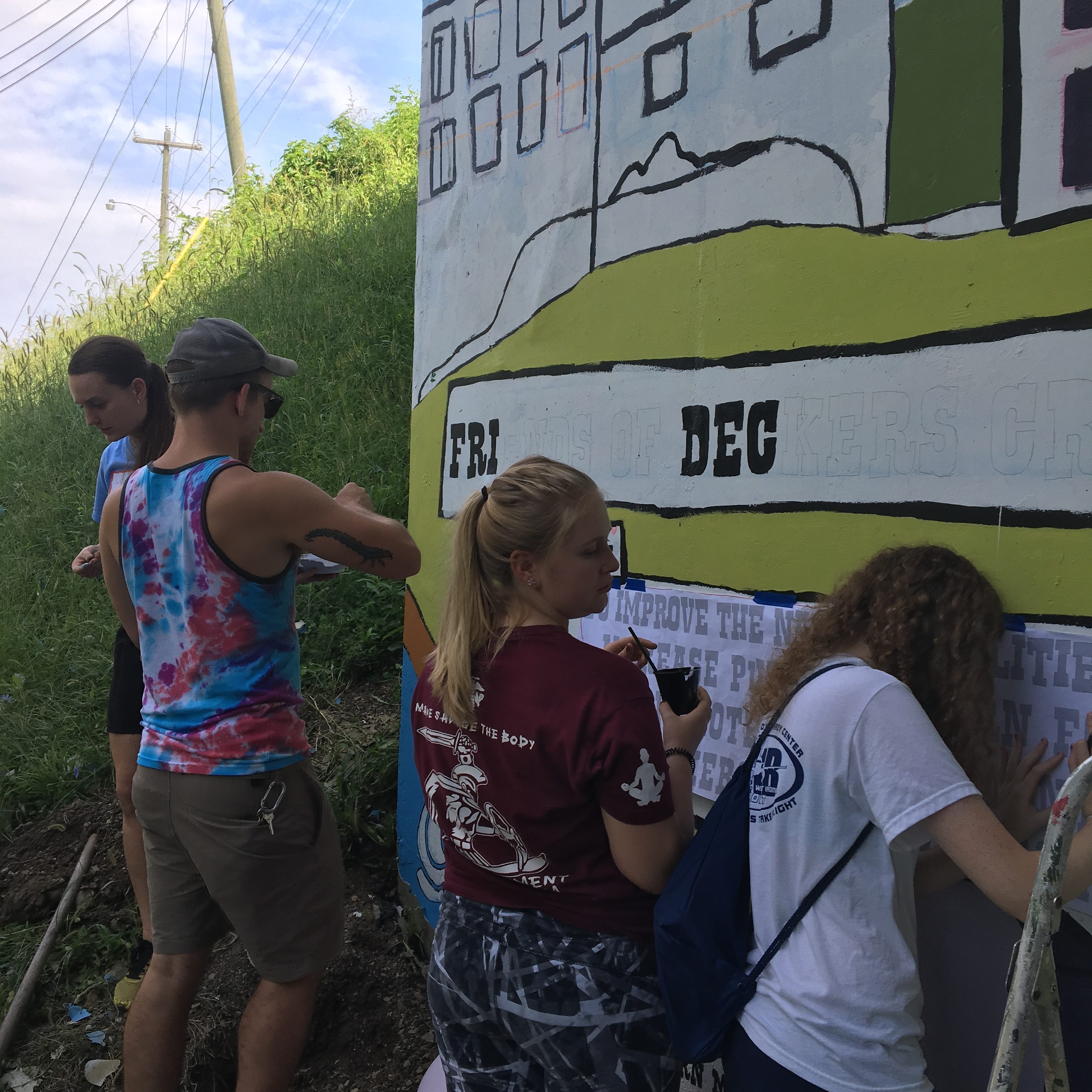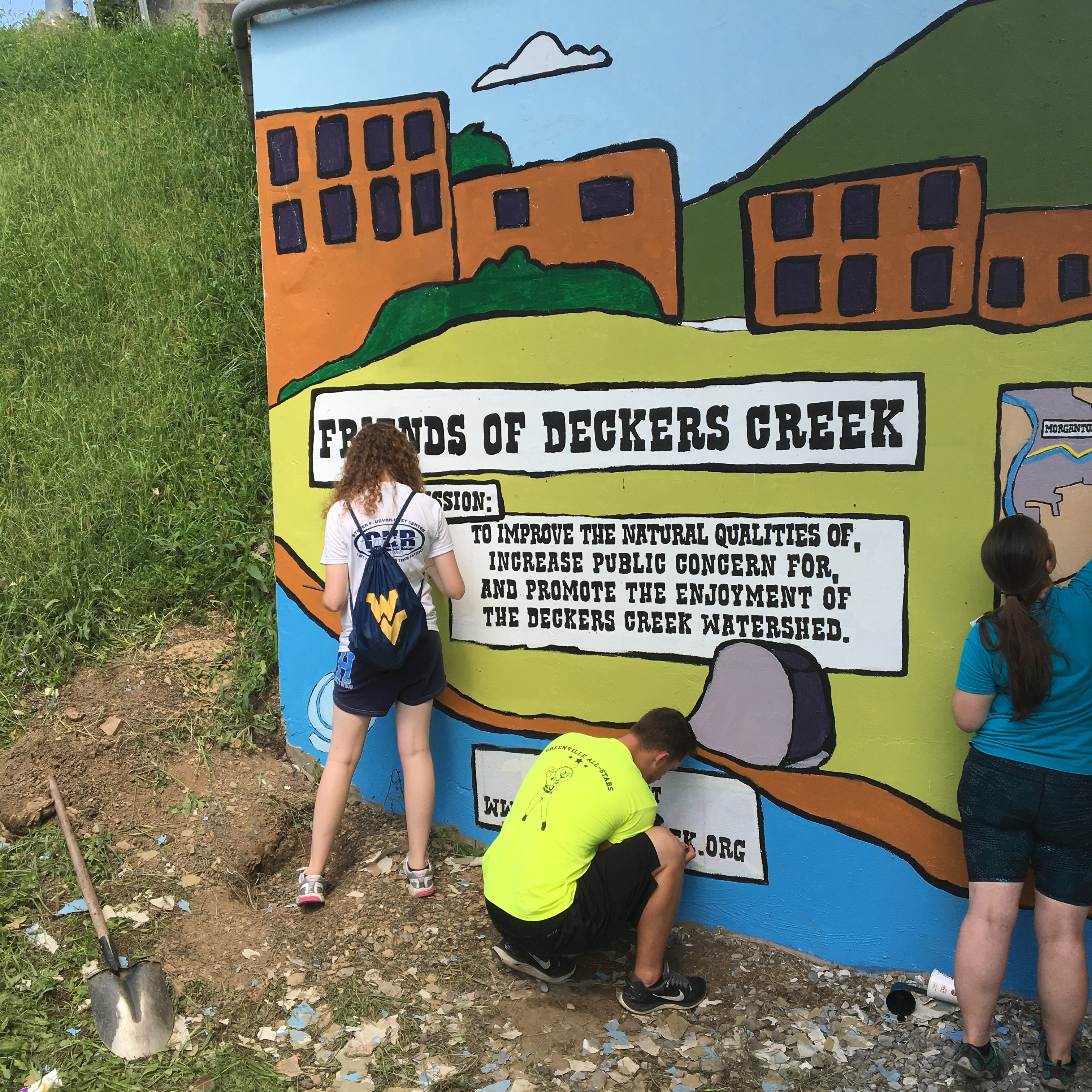 Suz Kepple, FODC AmeriCorps VISTA, works on cleaning up black lines.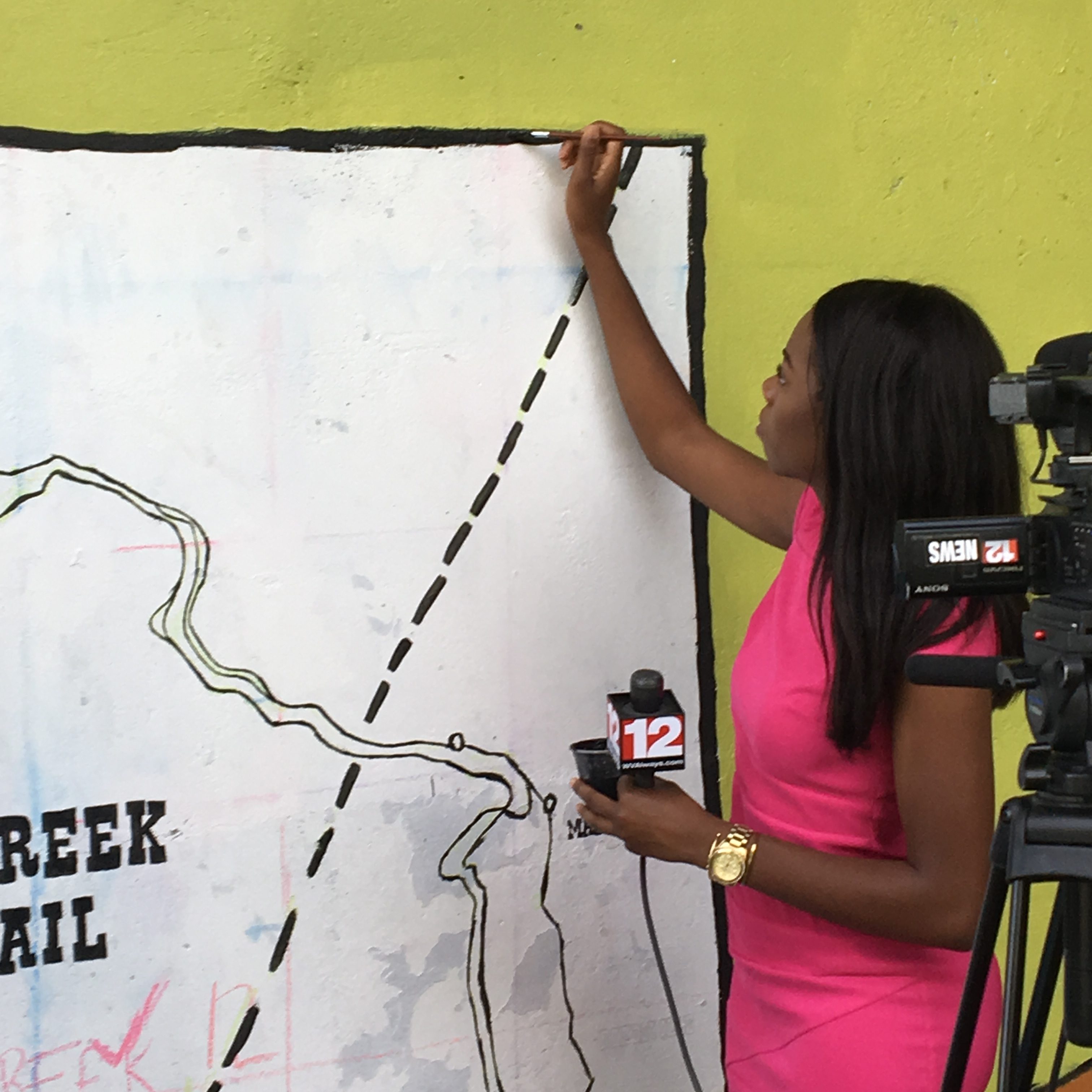 We even put WBOY News Reporter Paige Hopkins to work!

Excuse the changes in lighting - the blinding evening sun made it difficult to get a clear picture, so we had to put together a series of separate pictures.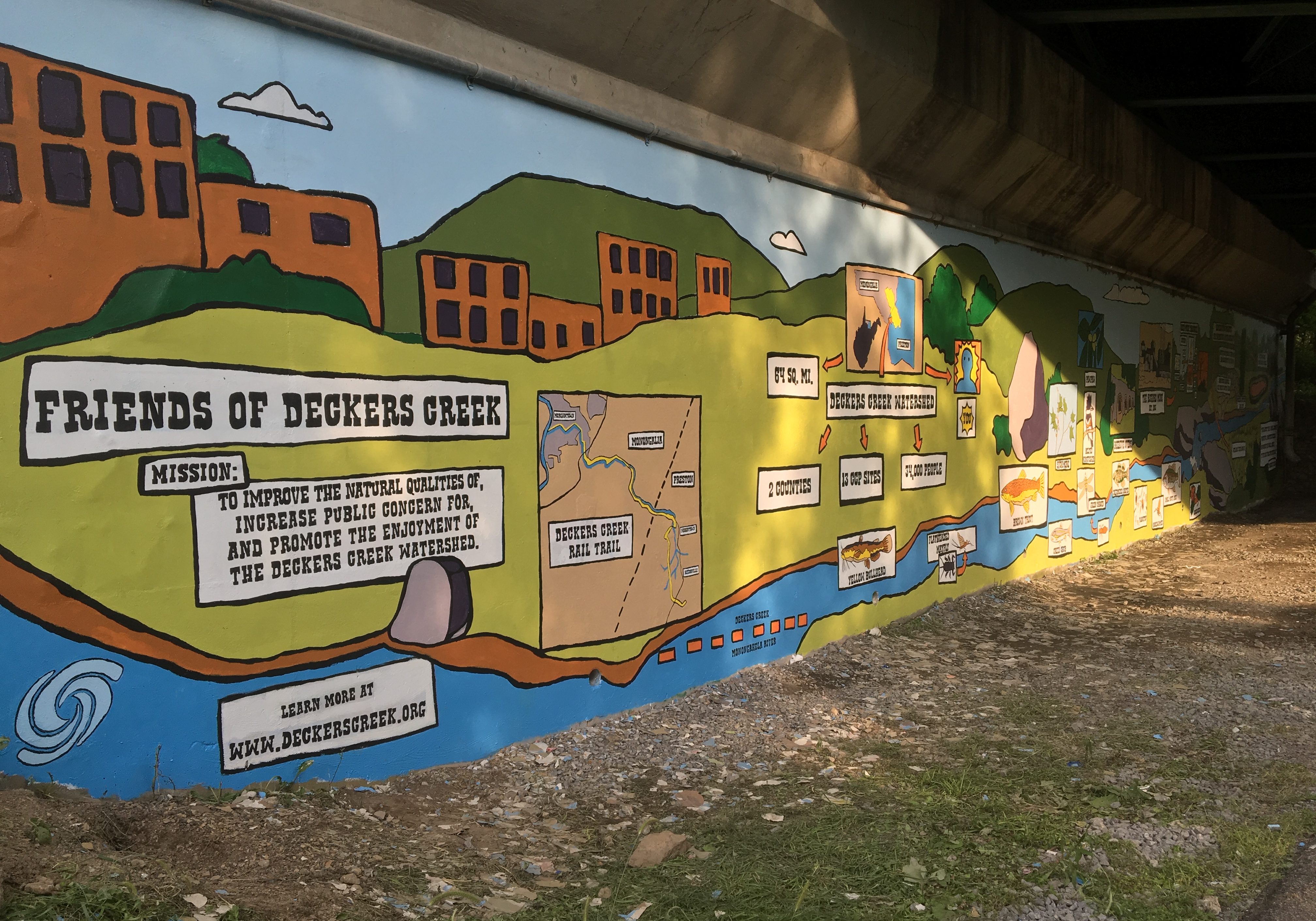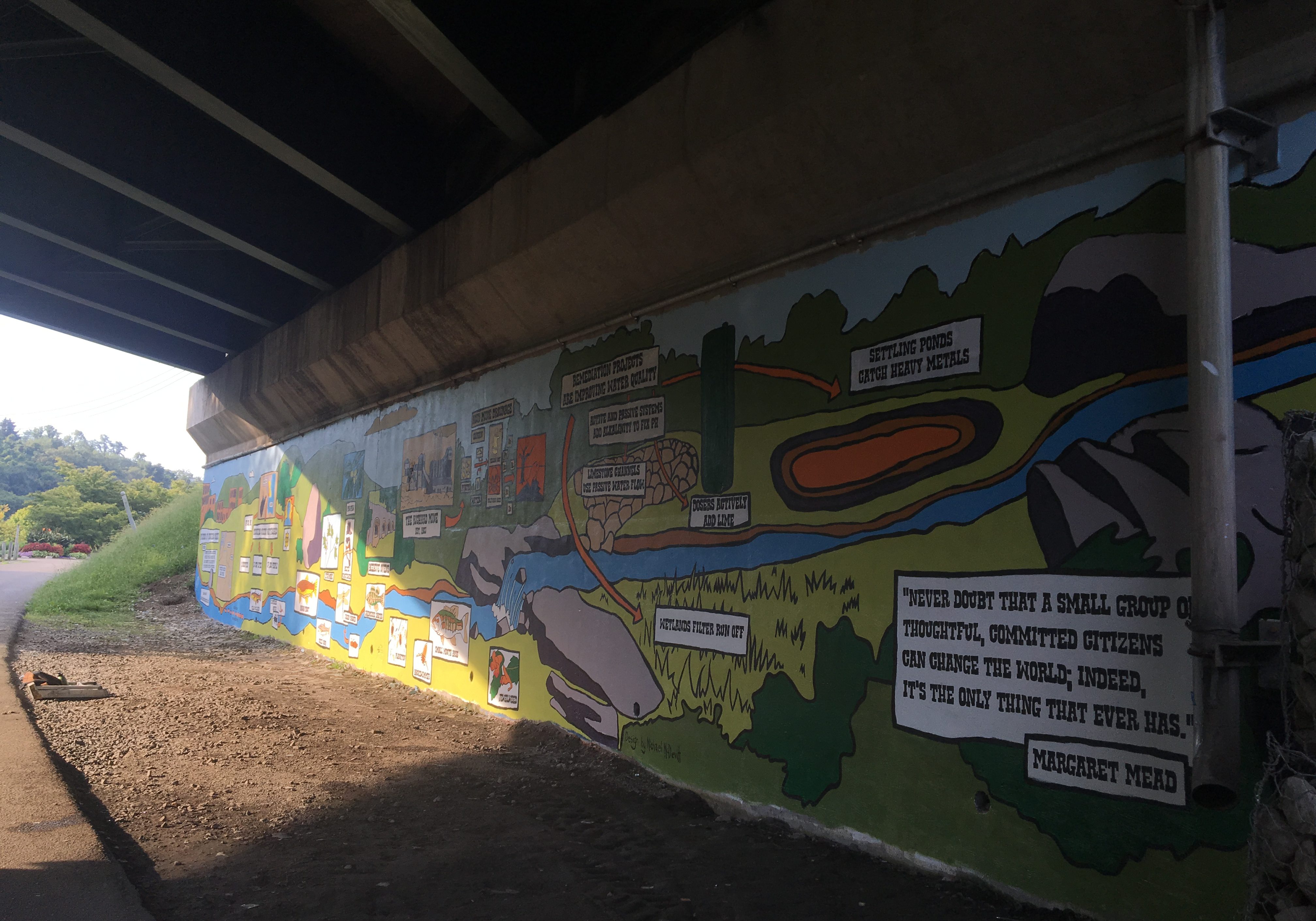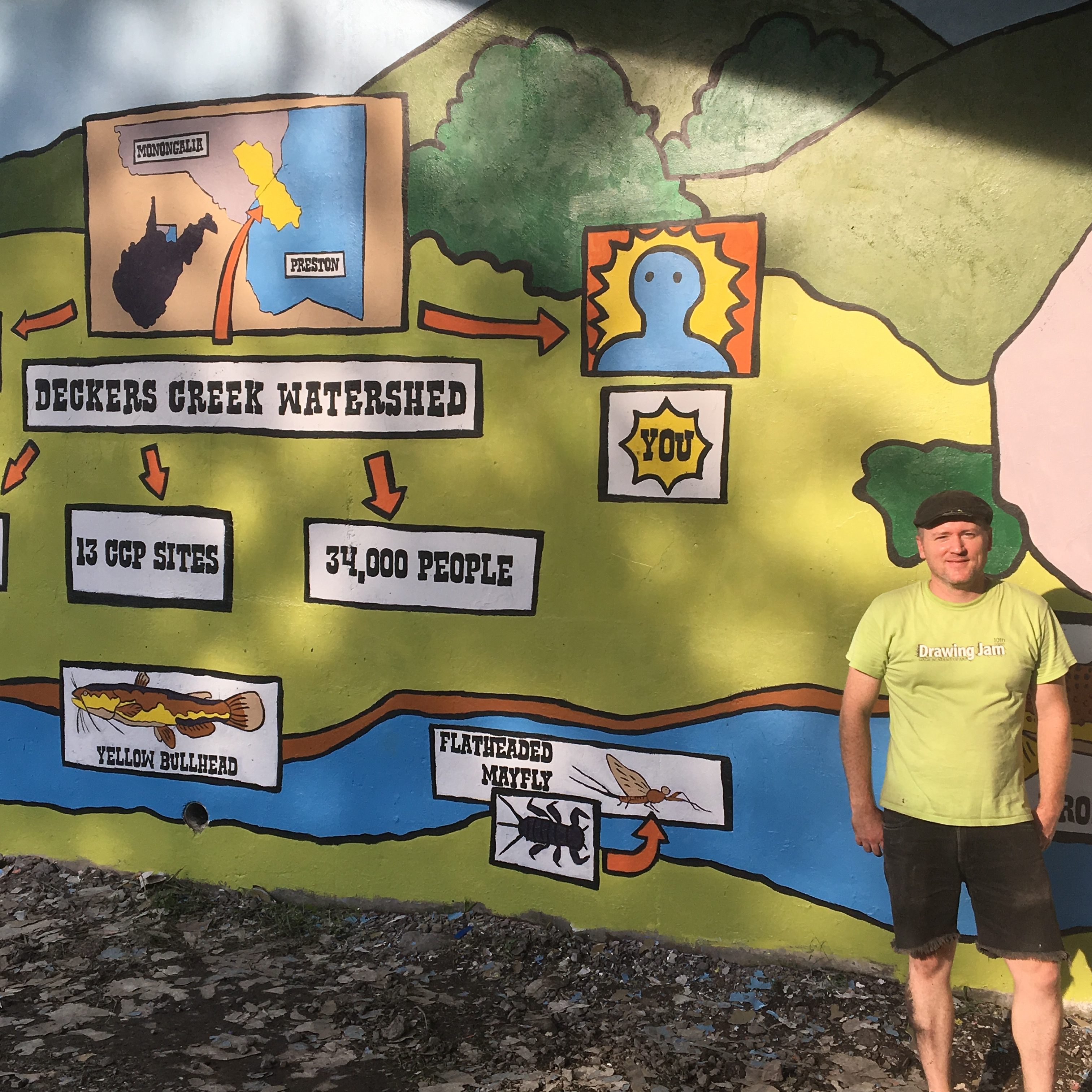 We are so grateful for the help of Michael McDevitt, the extraordinary artist who designed this educational mural. With his expertise, we accomplished this feat in 2 days and with minimal blood, sweat, and tears.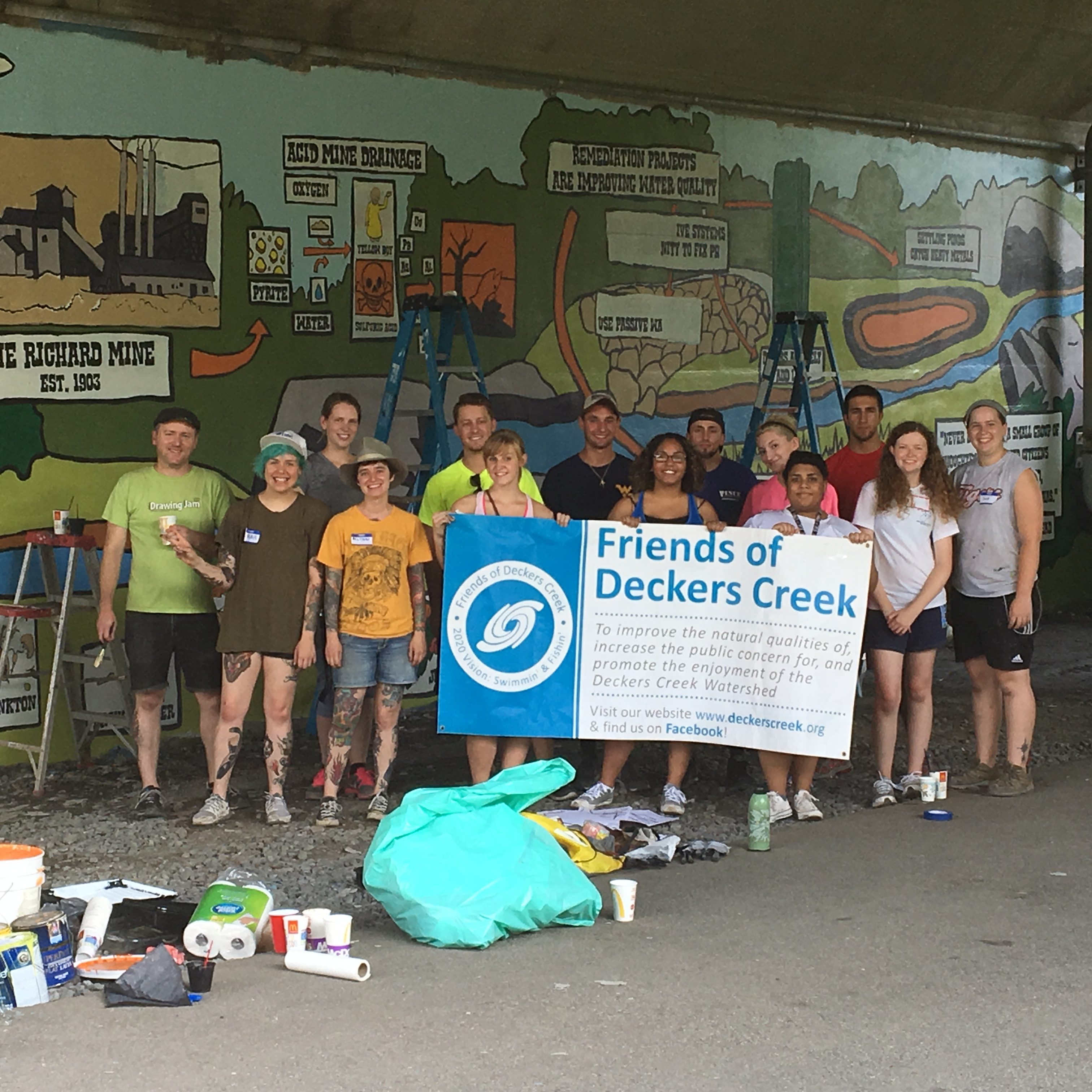 We are also thankful for our amazing team of volunteers. Over the course of the weekend, around 70-75 talented individuals joined us. Thanks as well to the Mountaineer Boys and Girls Club and the City of Morgantown for allowing us to borrow equipment that made the painting possible.