Brian Hurley
Executive Director
Brian Graduated from WVU with a B.S. in Wildlife and Fisheries.  The following two years he was a ski bum disguised as a graduate student and earned his master's degree studying Acid Mine Drainage and how it impacts the Cheat River.  After a few years living by beaches and palm trees in Southern California, he yearned to be back in the mountain state.  Brian found his way east as a field technician for Friends of the Cheat and later continued fieldwork as a Biologist for the U.S. Forest Service.
With a field-based background, Brian is glad to be mostly out of the elements and leading FODC.  Outside of the office, you can find him on a bison farm in Preston County and playing in the mountains around West Virginia.  Brian is thrilled to be the new Executive Director at Friends of Deckers Creek and can't wait to take FODC into a bright future!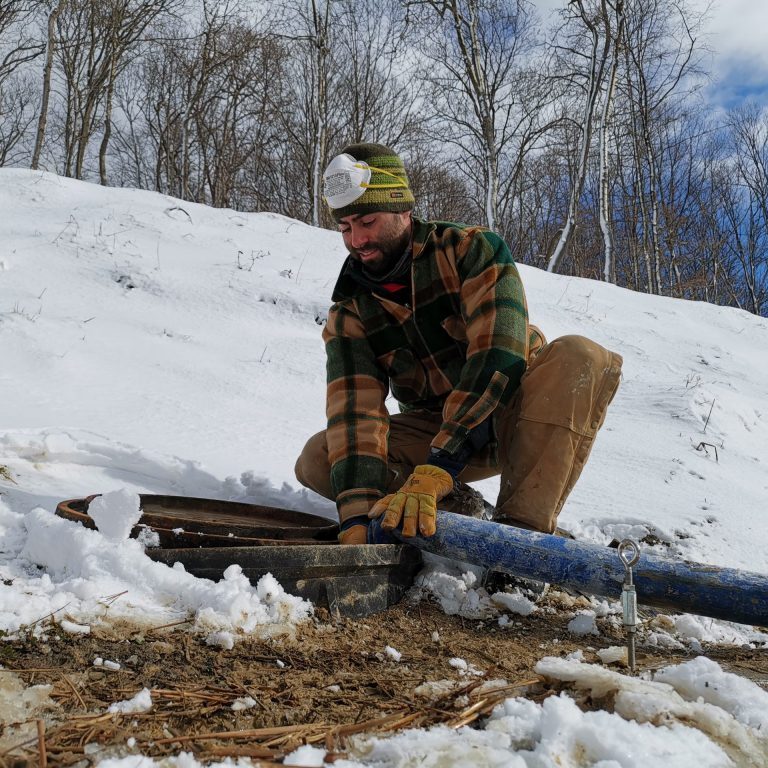 Maya Mier-Thomas
Operations Manager
I'm Maya, a West Virginia native and FODC AmeriCorps VISTA alumni recently brought back for a new role as Operations Manager!  I hold a Multidisciplinary Studies degree concentrating in Conservation Ecology, Wildlife and Fisheries Management, and Studio Art.  I have spent my life gaining professional experience through nest guarding endangered avian species in Massachusetts, providing enrichment for animals at the Pittsburgh Zoo and PPG Aquarium Waters' Edge, and managing game lodges in Botswana by remediating the environment through erosion control, controlled burning, anti-poaching efforts, wildlife rehabilitation, and educational game drives. 
When not at the office, I like to enjoy the outdoors as much as possible with my creek dog, Ace.  We love anything that gets us outdoors and in nature; from hiking local trails to backpacking portions of the AT, riding horses to carving down the slopes, practicing yoga to observing the behavior of the world around us.  These days, we've been slowing down to smell the beebalm and appreciate the little things nature has to offer.  I hope to serve our environment, FODC, and the community to the best of my ability!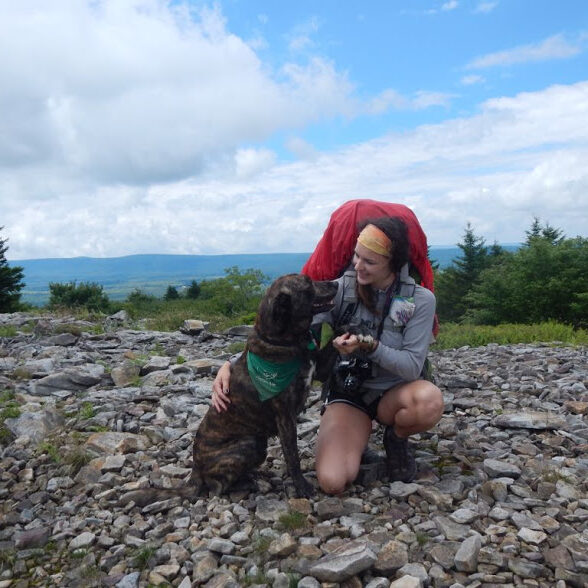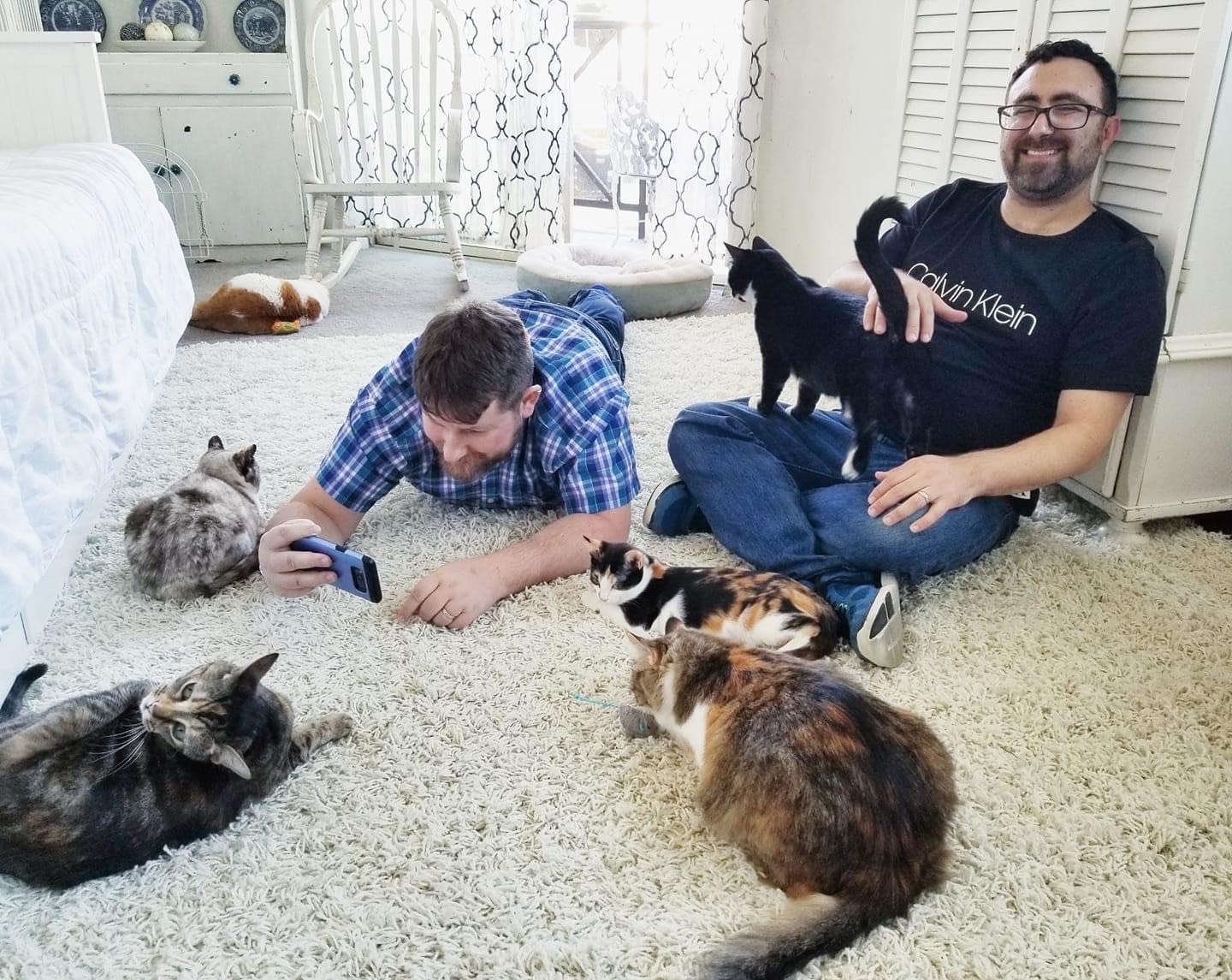 Bryan Silverberg
VICE PRESIDENT
Bryan Silverberg was born and raised in Southern California, then attended college at the University of California, Berkeley, followed by Brooklyn Law School. He practiced in the area of wills, trusts, and estates in New York City for several years before meeting Benjamin Silverberg, the love of his life, who is an MD. Together they moved to West Virginia, got married, bought a house, and recently had twin babies via surrogacy. Bryan's life-long goal is to end the animal extinction crisis in any way he can; to that end, he has taken several courses in animal welfare and environmental law, worked as a citizen scientist with the Audubon Society, founded The Animal Friendly Business Blog, and volunteered at an animal cognition laboratory at UCLA, where he studied learning behavior in pigeons. In his spare time Bryan enjoys meditation, learning languages, traveling, and raising his twin babies. He is also proud to currently be serving as Vice President of his local HOA.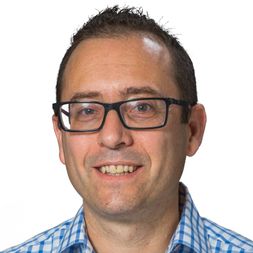 Stephen Valentine
SECRETARY
Stephen Valentine is originally from Colorado.  He obtained his PhD degree in Chemistry from Indiana University.  He is currently an associate professor of Chemistry at West Virginia University.  At WVU, he was asked to serve as an instructor for the department's Environmental Chemistry course.  Serving on the FODC board has provided the opportunity to learn about and introduce local environmental concerns to many students from diverse backgrounds.  Stephen and his wife and children enjoy hiking the many beautiful trails of West Virginia.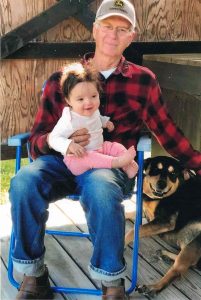 Gordon Keyes
Gordon moved to West Virginia in 1977 to join the WVU School of Dentistry, a position he held for 36 years. Back in the day he gained appreciation for the environment thru backpacking in various states including: Tennessee, West Virginia, Maine, and Wyoming. More recently, he has been an active member of Morgantown North Rotary Club, which promotes enjoyment of the outdoors in the Morgantown area. He has volunteered many years with the Mon River Trails Conservancy. Since 1977, he has worked to maintain an old Preston County farm where he now resides with his dog and friends.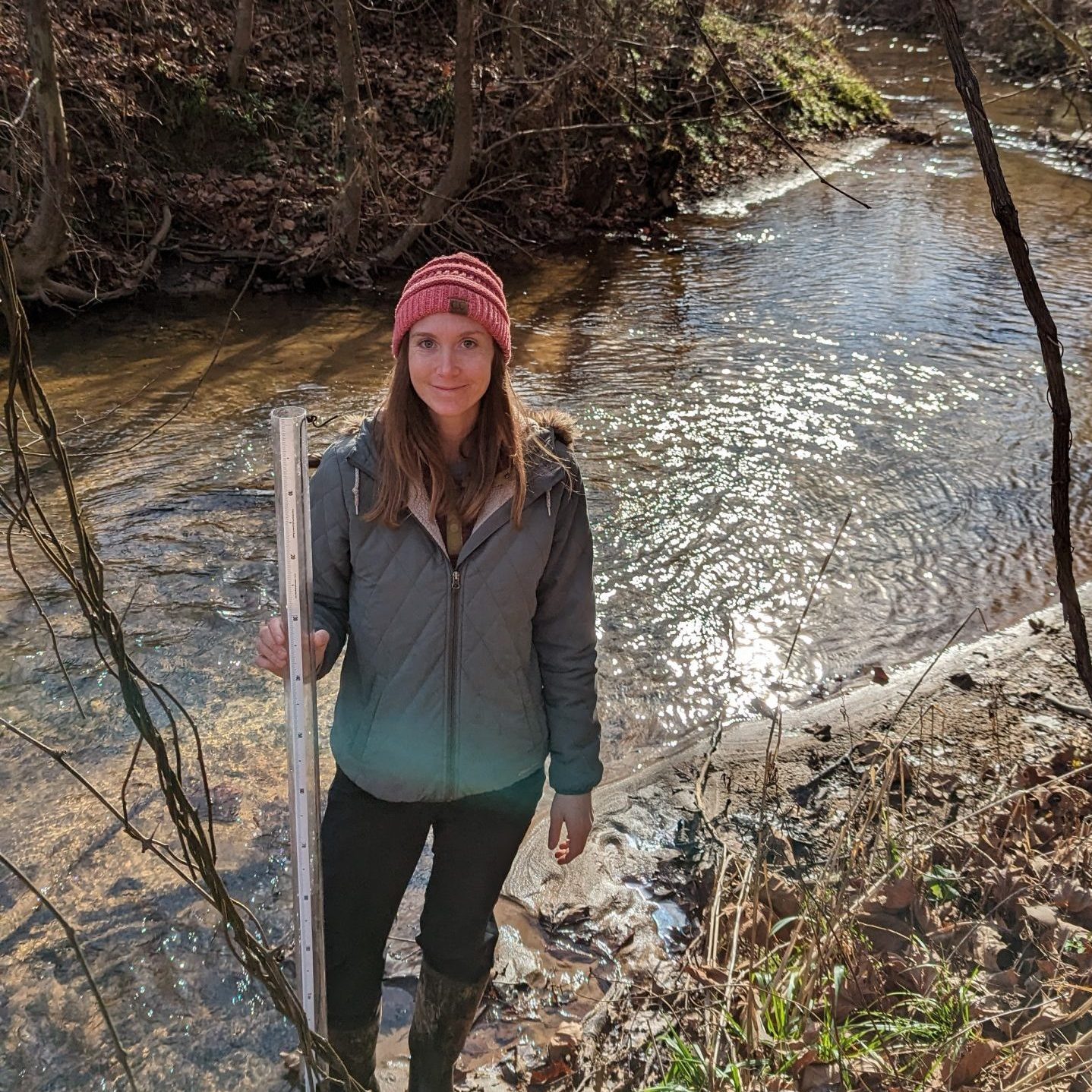 Jenna Dodson
Jenna was raised in Virginia, and found her way to West Virginia in 2021. She lives in Morgantown, and runs or bikes along Deckers Creek almost everyday. In her day job, Jenna is the staff scientist at West Virginia Rivers Coalition, where she coordinates water quality monitoring and source water protection programs, and leads the WV Water Policy Workgroup. When not working, Jenna can usually be found outside trail running, biking, rock climbing, paddleboarding, or doing acroyoga.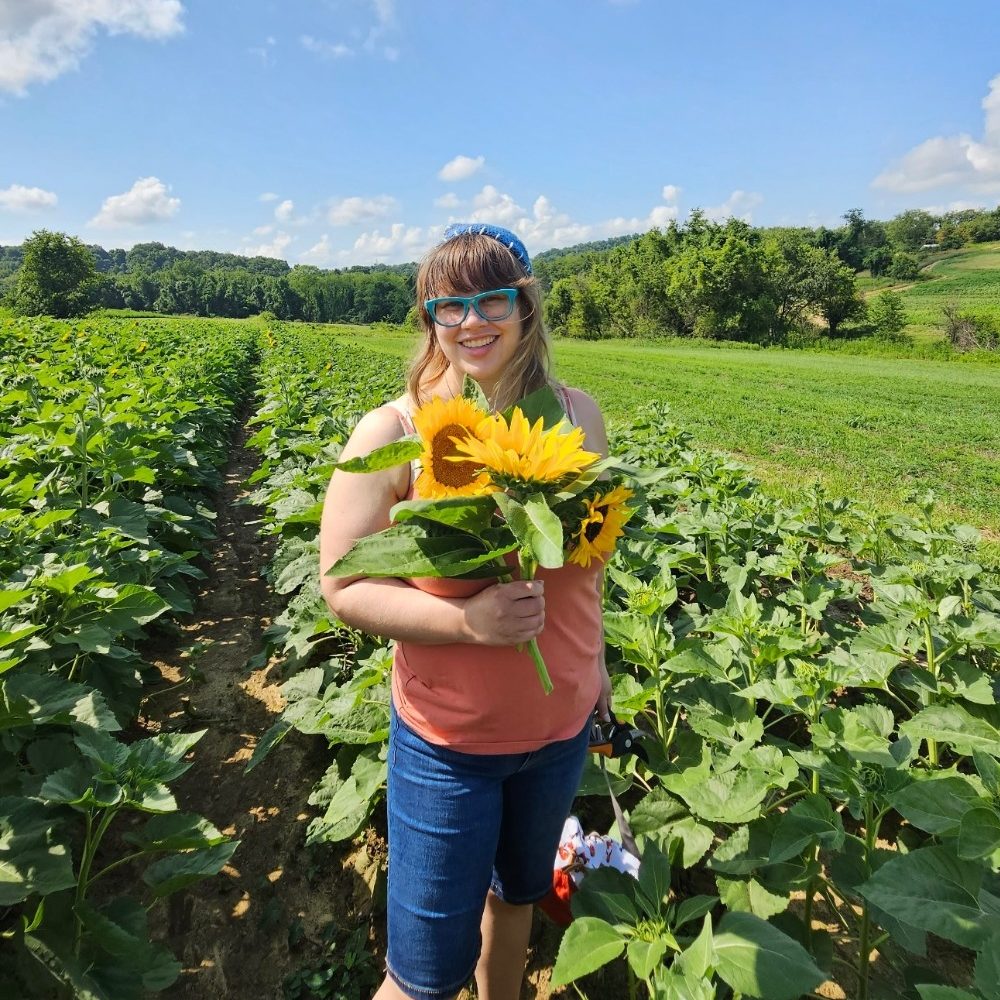 Courtney Summers
Courtney Summers is originally from the greater Seattle area and came to WV from Maryland to serve as an AmeriCorps VISTA for two years starting in 2021. She is the Family Resource Network Manager with United Way of Monongalia and Preston Counties. She has 7 years of experience in the education field and two years in the nonprofit sector from her VISTA service. She holds a BA in Special Education as well as an MBA. Courtney has a passion for the outdoors and her husband is an environmental science student who enjoys sharing with her what he is learning. She became familiar with the work of FODC through a fellow VISTA while they served together.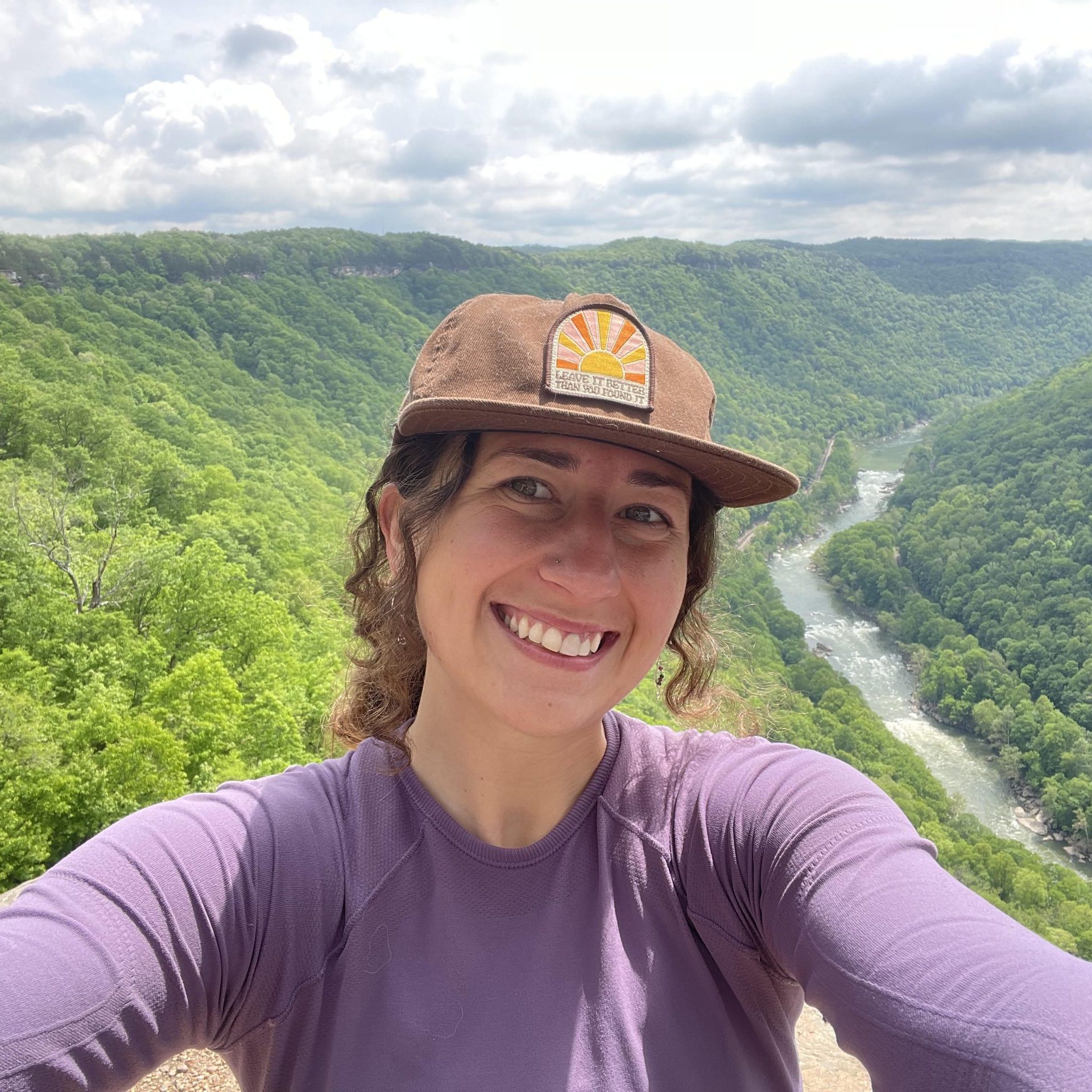 Grace Dever
Grace was born and raised in Lakewood, Ohio, on Lake Erie. She found her way to WV in 2015 when she set off for her undergraduate studies and joined the WVU Women's Rowing team. Since then, Grace has received a B.S. in Environmental Soil and Water Sciences and an M.S. in Hydrology and GIS from WVU. Grace is currently working as the Community GIS Coordinator for the WVU Center for Resilient Communities and is pursuing a Ph.D. in Geography. As the Community GIS Coordinator, Grace is responsible for planning and implementing research design projects that work to address vulnerability and resiliency in West Virginia. She lives in Grafton and spends most of her time outside, hiking, running, kayaking, skiing, or doing yoga. Grace has been in WV for the last eight years, and her favorite part is exploring the rivers and meeting new people.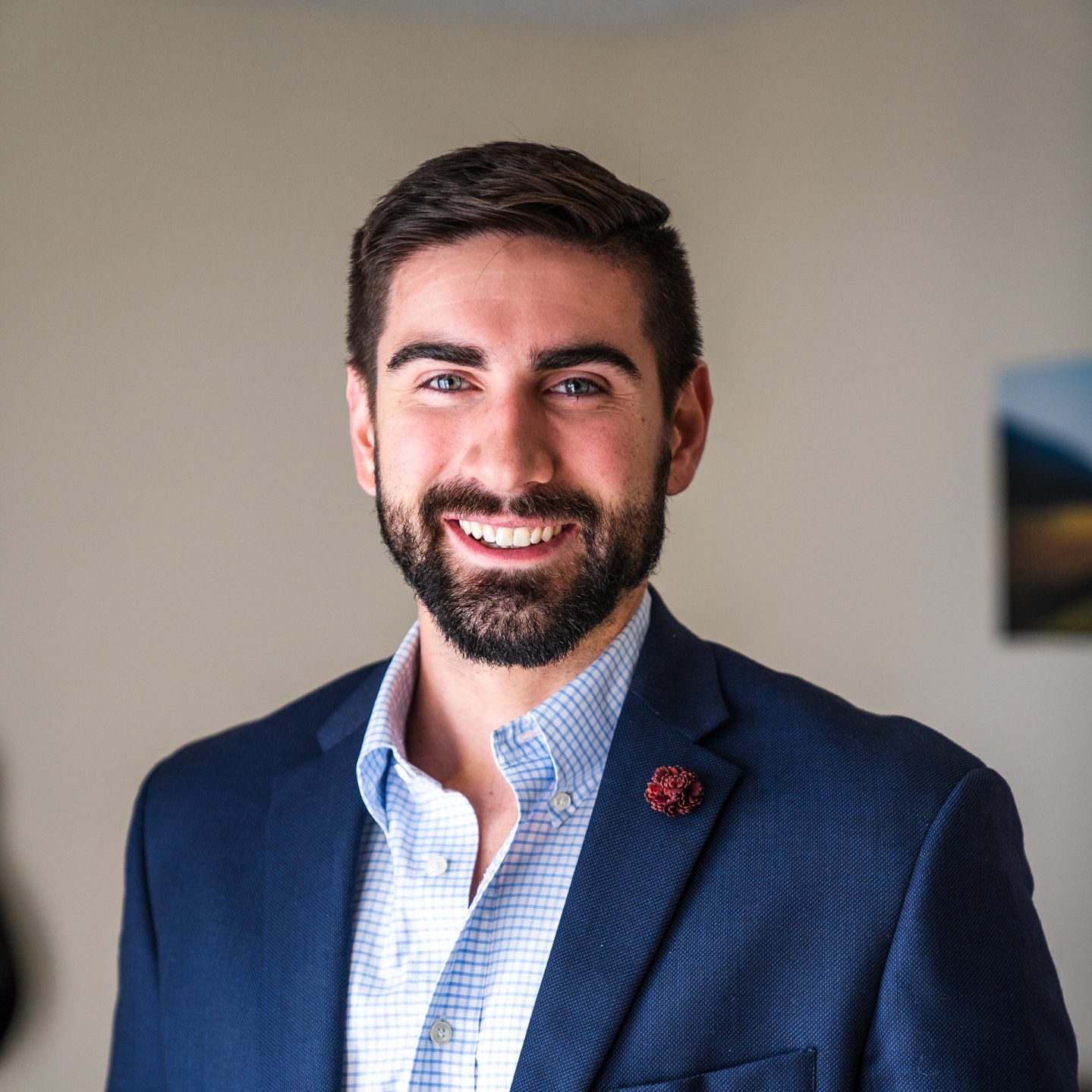 Brandon Cook
Brandon is a Development Officer for the WVU Foundation and a licensed Real Estate Salesperson for Berkshire Hathaway HomeServices. Brandon is originally from Beckley, WV, but moved to Morgantown to attend WVU, where he majored in Finance and then his Master's in Business Administration. In his free time, Brandon enjoys making coffee at Mountaineer Roasting Co, hunting, hiking, and fly fishing. He is also an outdoor content contributor for Mountaineer Media.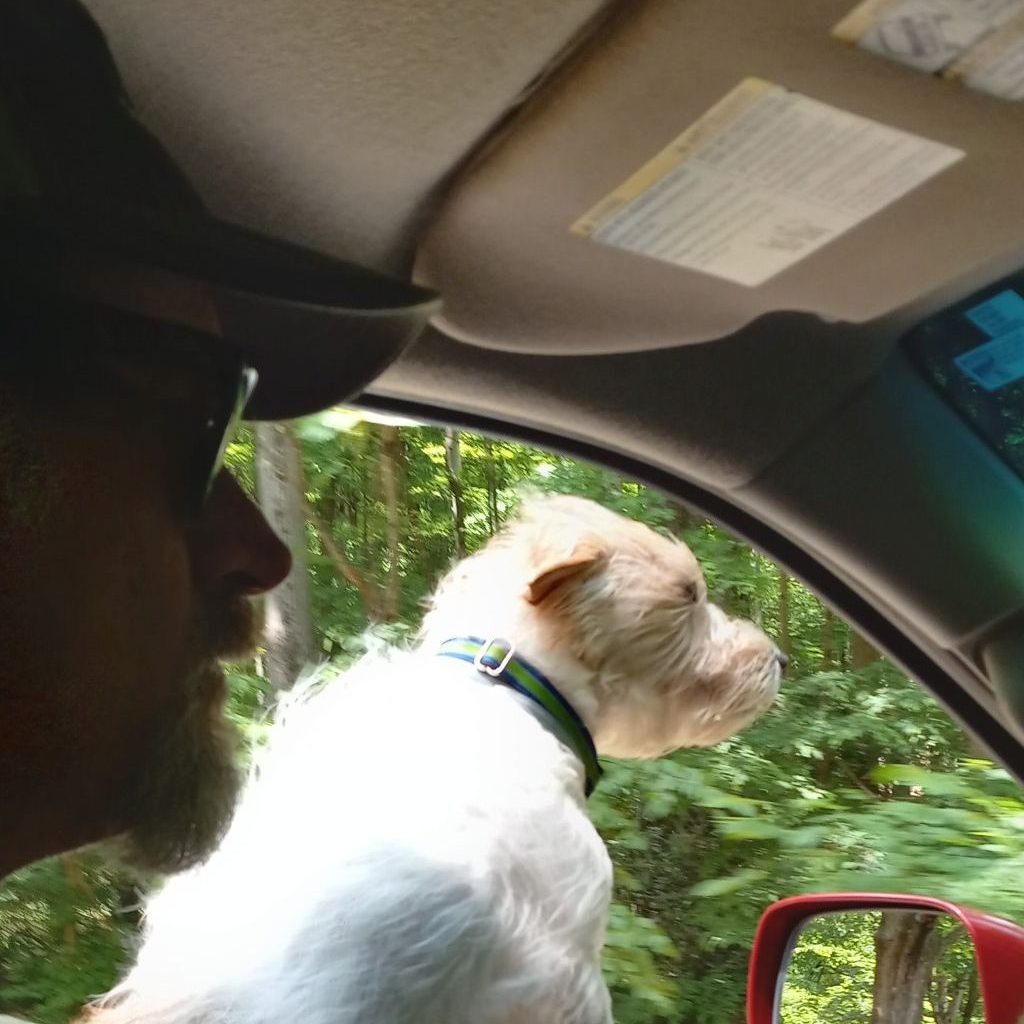 Rick Landenberger
EMERITUS MEMBER
Rick is an ecologist, land manager, trail planner, designer and builder, and Associate Professor of Geography at WVU where he works on a full-time contract for the West Virginia Land Trust. A resident of West Virginia for the past 34 years, he has lived in five WV counties, worked for the Forest Service (on the same Ranger District as Brian Hurley!), worked in the tourism industry as a ski patroller and ski instructor in Canaan Valley, and now works statewide as the West Virginia Land Trust's Science and Management Specialist. Rick's current work includes conservation planning, ecological restoration, recreational development, and community service in the local park system. In his free time, Rick enjoys spending time outdoors with his wife, Nektaria, and their dog Casper. Rick, Nektaria, and Casper enjoy traveling, especially to Greece, Nektaria's native land, a country that offers many important lessons in conservation and land management.