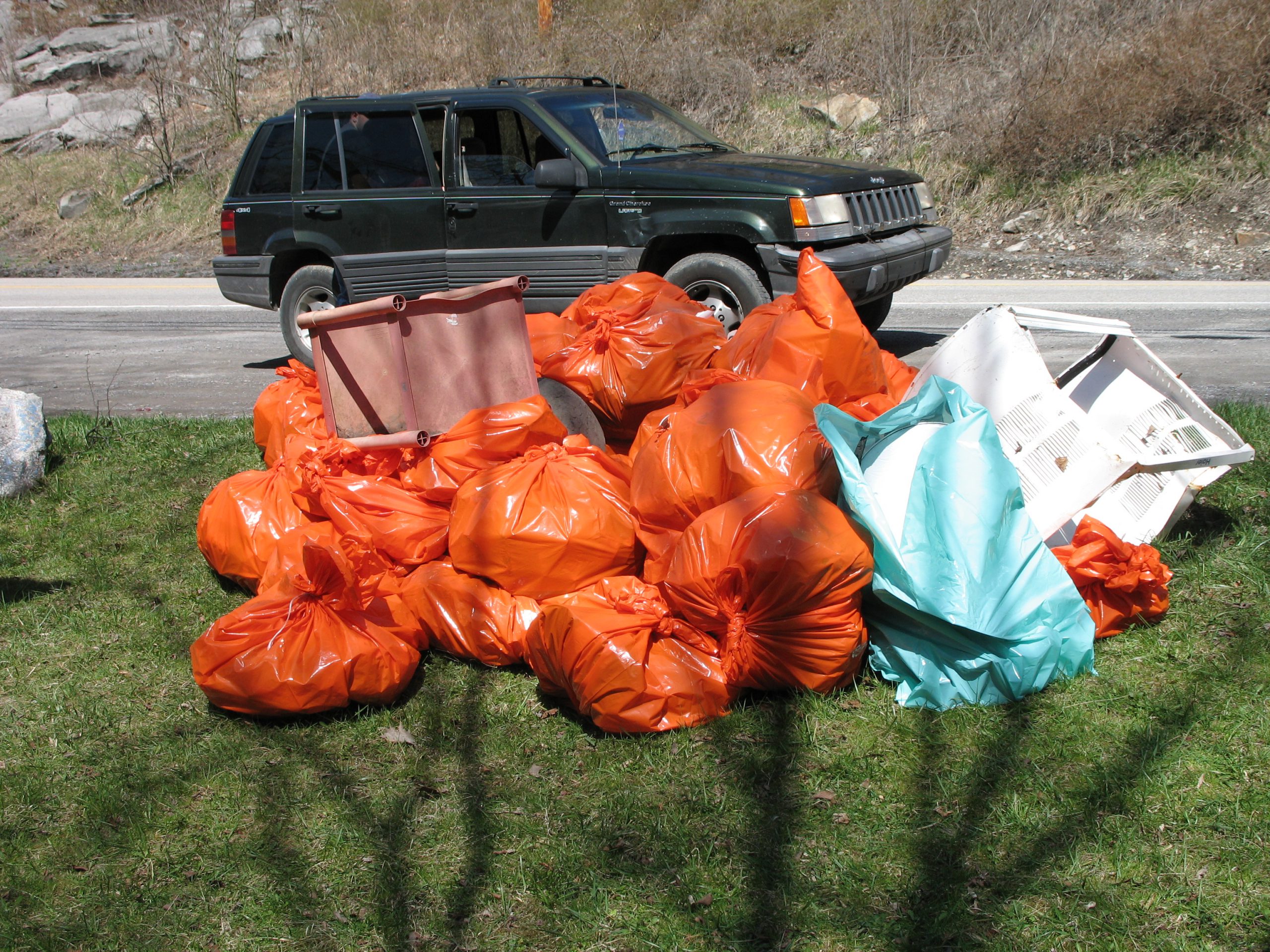 On Saturday, April 6th, spend time walking Deckers Creek, cleaning up litter as you go! Bring friends, family, or your club/group– or get paired up with other awesome community members at the event.
Meet at Friends of Deckers Creek's Outdoor Learning Park (OLP) at 9 am to receive supplies, directions, and safety tips. From there, we will send volunteers with FODC leaders to one of three locations, our most family-friendly option being right there along the rail trail. Volunteers may choose to walk the trail, explore the stream banks, or even get their feet wet to pick up trash from litter and illegal dumping. The event will end at 12 pm. Trash bags and gloves will be provided. Dress appropriately if you plan on getting wet!
BONUS OPPORTUNITY: Do you like trees? Thanks to the Mountaineer Treeways program through the Division of Forestry, FODC has been given 100 saplings to plant along the banks of Deckers at Marilla Park. This will help contribute to streambank stabilization. After the cleanup ends at 12, tree-planting volunteers will be meeting at the Marilla Park basketball court. Extra hands are appreciated! If possible, BYOS (bring your own shovel).
———————————————————————————————————————————
The OLP sits directly on the Deckers Creek rail trail in Sabraton. Volunteers can access the rail trail here by parking in the back of the Kroger on Earl L. Core Road.
You do not need to RSVP for this event, but if you are planning on bringing a large group please email rachel@deckerscreek.org so that we can arrange a good site for your group to stay together.
If you have any questions, please email rachel@deckerscreek.org or call 304-292-3970.