Rain Barrel Workshops with Morgantown Utility Board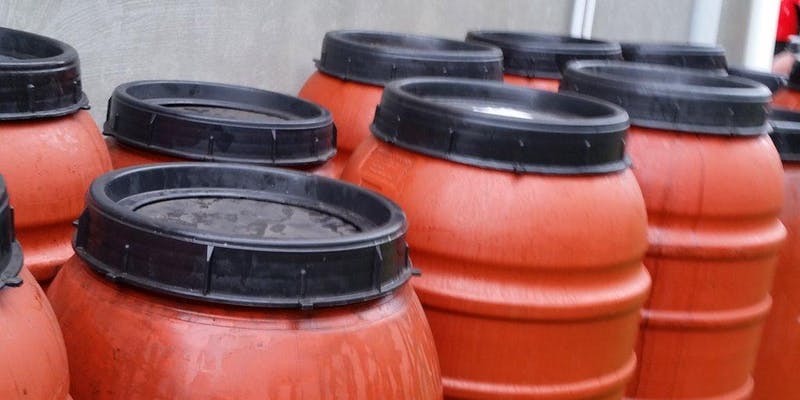 Friends of Deckers Creek and Morgantown Utility Board are joining forces again to hold a series of rain barrel workshops this spring!
For the purchase of one registration, you will receive a food-grade 55 gallon rain barrel and a universal diverter kit, normally a $75-$100 value.
During the workshop, FODC and MUB staff will teach you how to assemble and install the barrel. One registration purchase will equal one barrel and kit per person/group registered. Spots are limited so please don't wait to register – last year's workshops sold out hours after registration opened.
TO REGISTER
Please click on the link below for your date of choosing. This will take you to the Eventbrite event page, where you can see more details about the event and purchase your event ticket. You may only register for one of the four workshops. Please verify that you are registering for the correct date before purchasing your ticket.
WHEN
Workshop 1: Thursday, March 7th, 2019 from 5:30 PM to 7:00 PM
Workshop 2: Thursday, March 21st, 2019 from 5:30 PM to 7:00 PM
Workshop 3: Thursday, April 11th, 2019 from 5:30 PM to 7:00 PM
Workshop 4: Thursday, April 25th, 2019 from 5:30 PM to 7:00 PM
WHERE
Morgantown Utility Board – 278 Green Bag Road, Morgantown, WV 26501
CONTACT
If you have any questions, please contact Friends of Deckers Creek at info@deckerscreek.org or 304-292-3970.