Thank you Green Businesses!
A big shout out to the businesses who participated in the Green Business Coalition! We are so grateful for your efforts!
The Vapor Room, Kegler's Sports Bar, John P Kuehn Gemologist, Slight Indulgence, Pet Valu, Martin's BBQ Joint Morgantown, Fatty J's, Gary's Comics, Pinocchio's Books & Toys, Wild Birds Unlimited of Morgantown, WV, Tk's Fruit Produce & Bubble Tea, Hamstead, Williams & Shook PLLC, Elegant Alley Cat, Tanners Tavern, Coombs Flowers, The Tea Shoppe at Seneca Center, Morgantown Running, Jameson's Pub & Eatery, Real Juice Bar & Cafe, Pathfinder of West Virginia, The WOW! Factory, Black Bear Burritos, Jane V. Jewelers, Phoenix Bakery, Goldstone Antiquery & Oddities, My Dive Shop, LLC, River Fair Trade, Tailpipes, Chico's Fat, Vintage Videos and Games, Peace, Love and Little Donuts of Morgantown
Don't forget to come downtown for Small Business Saturday (Nov. 26th) to Shop at Green Businesses to show support for those making the green movement!
Green Business Coalition Survey is available online at https://deckerscreek.org/checklist/
Year to Go Green Declaration
On January 5th, the Morgantown City Council declared 2016 the Year to Go Green.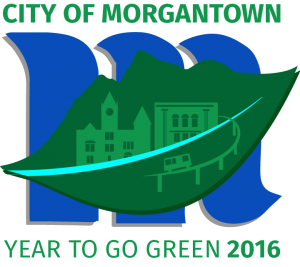 Over the next year, as a part of this declaration, Friends of Deckers Creek and the Morgantown Green Team are creating a Green Business Coalition. Our goal is to reach out to Morgantown businesses to demonstrate that going green can actually save businesses money.
Debunking misconceptions
Sustainability does not have to be expensive. Through the reduction of energy usage, the elimination of waste, and the advantage of tax incentives, businesses can go green and save green.
Opening dialogue about sustainability
By establishing a sustainable business coalition, we aim to open discussion with businesses to determine their current level of sustainability. Any business interested in increasing sustainability can join for free, regardless of current sustainability level.
Benefits to Members
In order to join, you only have to fill out a checklist online at the link below that will take around one hour. Your answers to the checklist will remain completely anonymous. The purpose will be to get baseline data of overall levels of sustainability in Morgantown. In years to come, our goal is to create a Green Certification Program.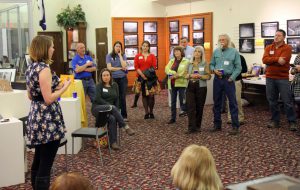 As an incentive to those that fill out the checklist, we aim to provide the following incentives:
Free, positive publicity to the Morgantown community
Recommendations on how to save money while going green
A Shop at Green Businesses Day in the Fall
Over a 75% discount off of Energy Assessments offered by the Industrial Assessment Center
Access to the resources and experts in going green
A voice in the Morgantown sustainability community
Questions?
For more information or if you are interested in joining, you can reach us by email at info@deckerscreek.org or by phone at 304-292-3970.